Ready to work your entire body? This FREE 21 Day At Home Bootcamp Workout Plan will burn serious calories in no time at all! You can do this with or without equipment, either way is an incredibly effective workout that will help you lose weight fast.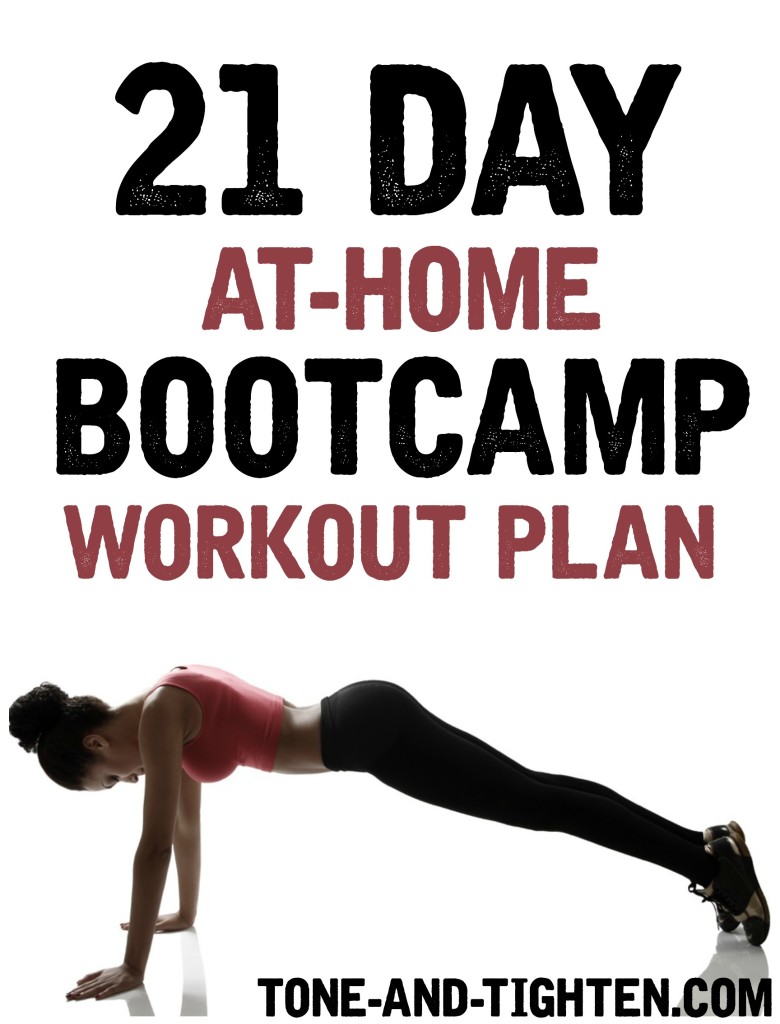 Workouts, healthy recipes, motivation, tips, and advice all right to your inbox!
CLICK HERE to subscribe to our email list and get our FREE "Beginner's Guide To Weight Loss" ebook!
I enjoy lifting heavy weights and running outdoors, but I realize those aren't everyone's favorite preferred way to workout.
To be honest, it doesn't really matter what your preferred exercise mode is as long as you do it!
The thing I love about fitness is you can truly find something for everyone… and today is proof of that!
Bootcamp-style workouts are a great way to burn tons of calories and with these 21 video workouts, you can do it in the comfort of your own home!
Scroll down for all the videos and the full-length bootcamp video workouts.
Hope you enjoy! Leave a comment below if you try one of these workouts!
…