Workouts, healthy recipes, motivation, tips, and advice all right to your inbox!
CLICK HERE to subscribe to our email list and get our FREE "Beginner's Guide To Weight Loss" ebook!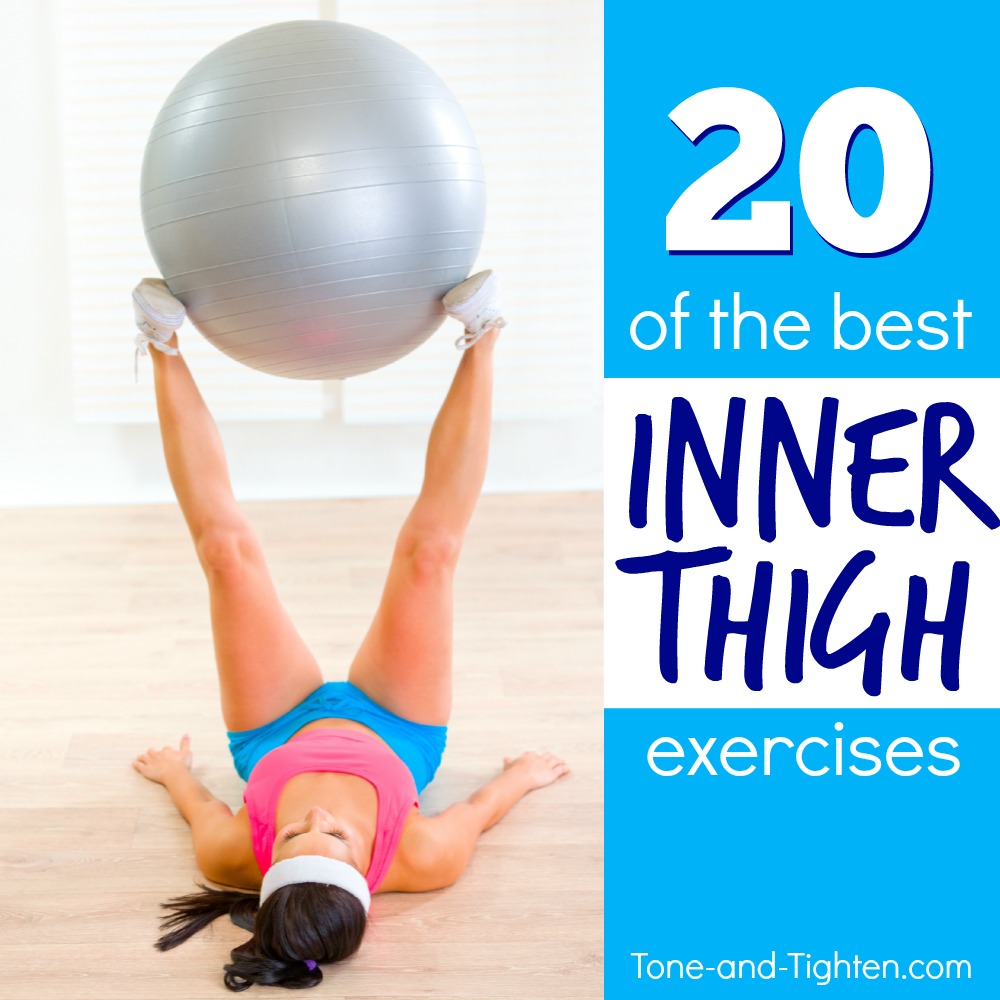 "How do I strengthen my inner thigh?"
"How do I get a thigh gap?"
"What are the best thigh exercises?"
These are all examples of some of the most popular questions I get asked here on my site. It seems like that coveted "thigh gap" is all the rage these days and you're not shy about asking me about it!
Well you've come to the right place today!
If you're looking to add shape, definition, and muscle to your legs and inner thighs then I've got your answer! Below you will find 20 of the best exercises targeted specifically at this common problem area! Add some of them to your next leg day for a killer at-home workout! …