Ab Bench Bootcamp Workout
Reverse Crunch (Bent Leg Raises)

Straight Leg Raises

Hip Lift

Seated Ab Crunch

Decline Sit-Ups
7 Days of awesome at-home workouts and delicious dinner recipes – delivered daily right to your inbox!
Sign up for our all-now "7-Day Home Workout and Recipe Plan" by clicking RIGHT HERE!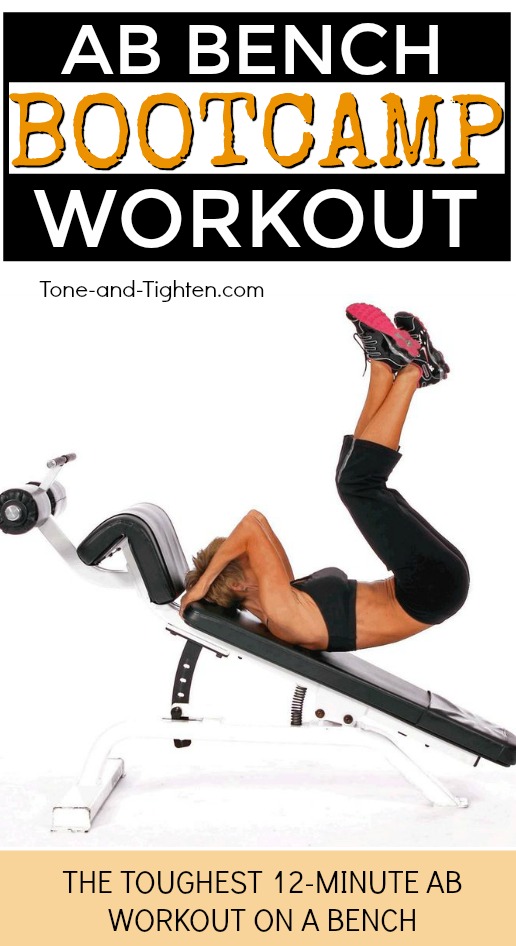 5 of the best ab exercises that activate your upper, middle, and lower abs for an amazing core workout. You can do these at home if you'd like, but your results will be enhanced by using a decline bench. 
Looking to elevate your ab game? You've come to the right place.
Take your results a step further by using an incline/decline ab bench.
(Of course you can do all of these on the floor, also, but the ab bench ads a whole new level of difficulty to these!)
Today I'm running your through 5 of my favorite exercises you can do on an ab bench to work every area of your abs.
We're talking upper abs, middle abs, and that hard-to-reach lower ab area.
I even shot a video to go along with this one. So grab your bench, get ready, and push play. Ab bench bootcamp is coming at you right now….