Check out this at-home workout with just a pair of dumbbells. It is vital that women train their upper bodies, including their chest, for strength, posture, and function. This is the best way to do it, below.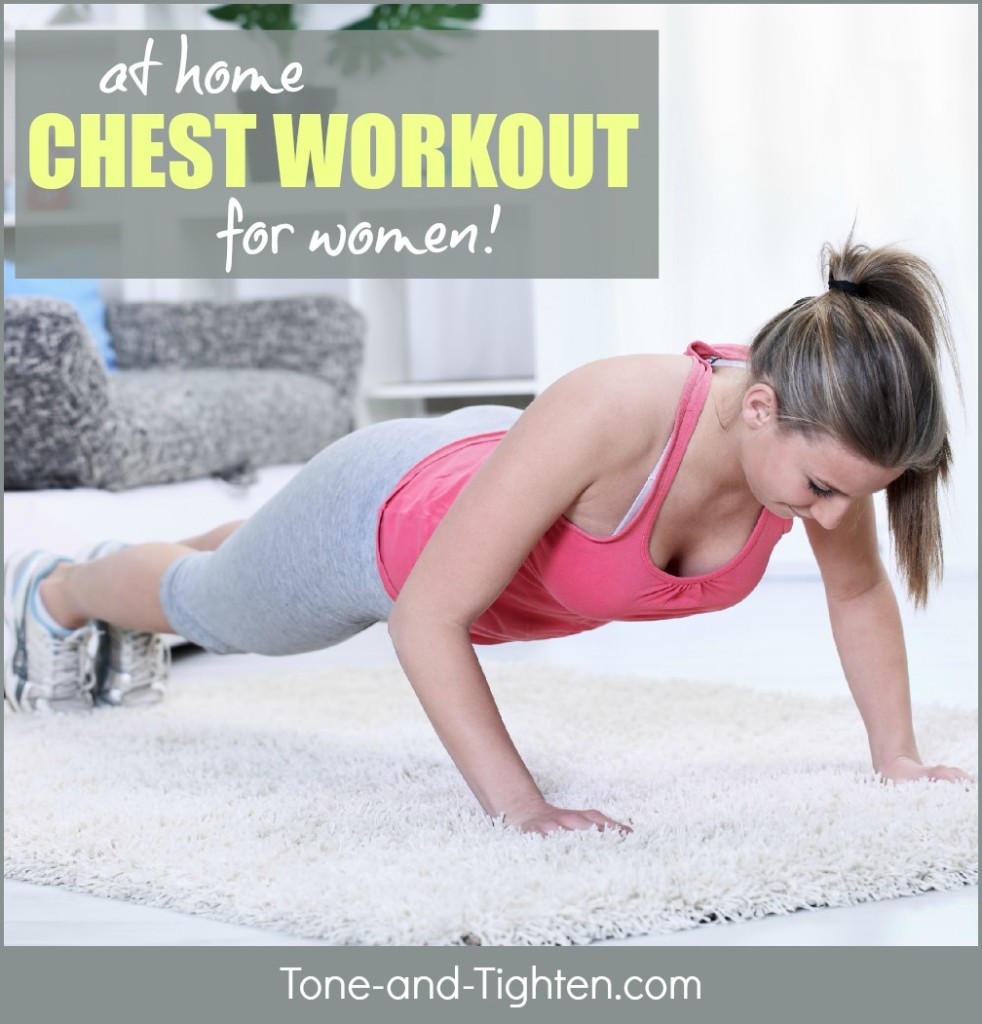 At Home Chest Workout For Women
Push ups

Dips

Dumbbell Pullovers

Chest Flys

Pull through Plank
Keep reading for a step-by-step guide of the workout with pictures, videos, and descriptions of each of these exercises.
===========================
Eliminate guesswork and confusion and start seeing results.
Subscribe to Tone-and-Tighten.com and get our FREE "7-Day Workout and Healthy Menu Plan" delivered daily right to your inbox. CLICK HERE to get it.
===========================
Ladies – you have to work your chest!
"If I work out my chest I will lose my boobs." False – if you spend one day a week doing chest-strengthening exercises you will actually keep "things" up where you want them to be, increase strength, improve posture, and feel better overall.
Today on Tone and Tighten I wanted to share with you one of my favorite at-home chest workouts you can do with just a pair of dumbbells.
Here we go!
…