Want to get in shape, but don't know where to start? Check out Tone and Tighten's 8-Week Beginners Workout Guide to get you exercising. Don't feel comfortable at the gym yet? This complete at-home plan will help you reach your fitness goals. It's the perfect 8-Week exercise guide to educate, motivate, and Tone and Tighten.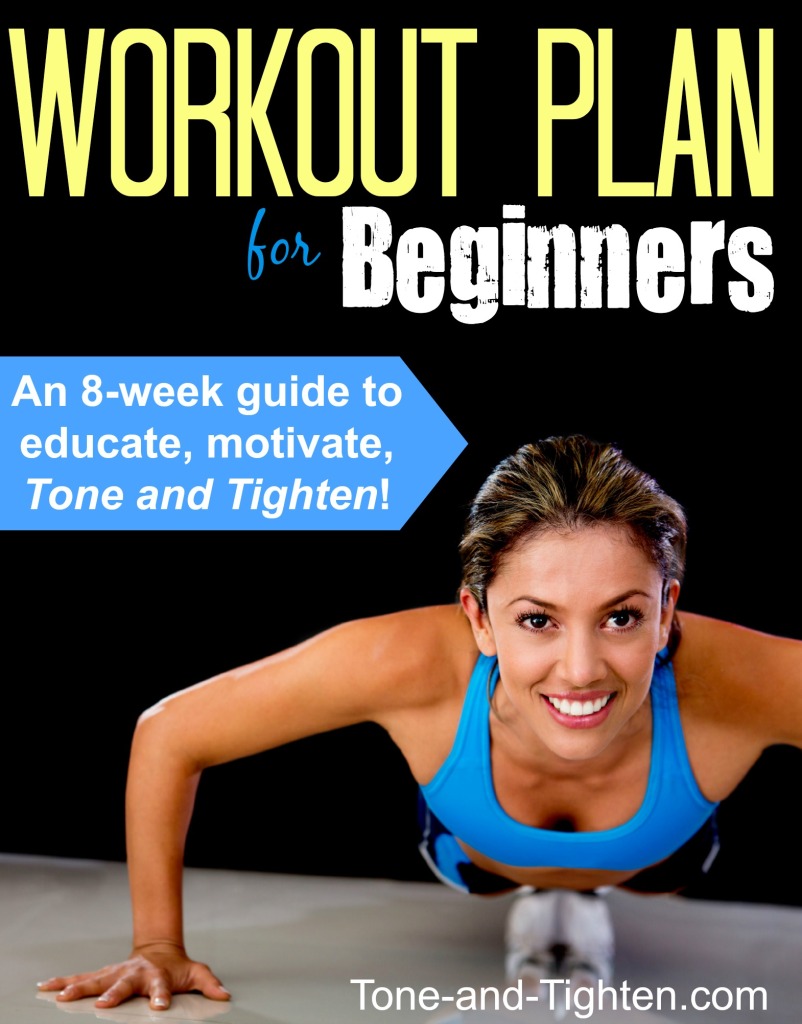 8 Week At-Home Workout Plan for Beginners
This e-book contains everything you need to start a workout plan and get stronger, tougher, and in better shape. Including:
50+ workouts

15 healthy recipes

Fitness tips

Motivational quotes

and more
only $7.99!

The one that so many of you have been waiting for . . .

Since I started Tone-and-Tighten.com about a year and a half ago, the one question that I am most-commonly asked goes something like this:
"I am new to working out. I know that I need to take better care of myself and get in shape, but I just don't know where to start. Can you help me?"
I've heard the question – today you get the answer… and so much more. I am beyond excited to introduce you to my newest e-book:
"Tone and Tighten's 8-Week Workout Plan For Beginners"
Keep reading for more details of what is included in this amazing workout plan.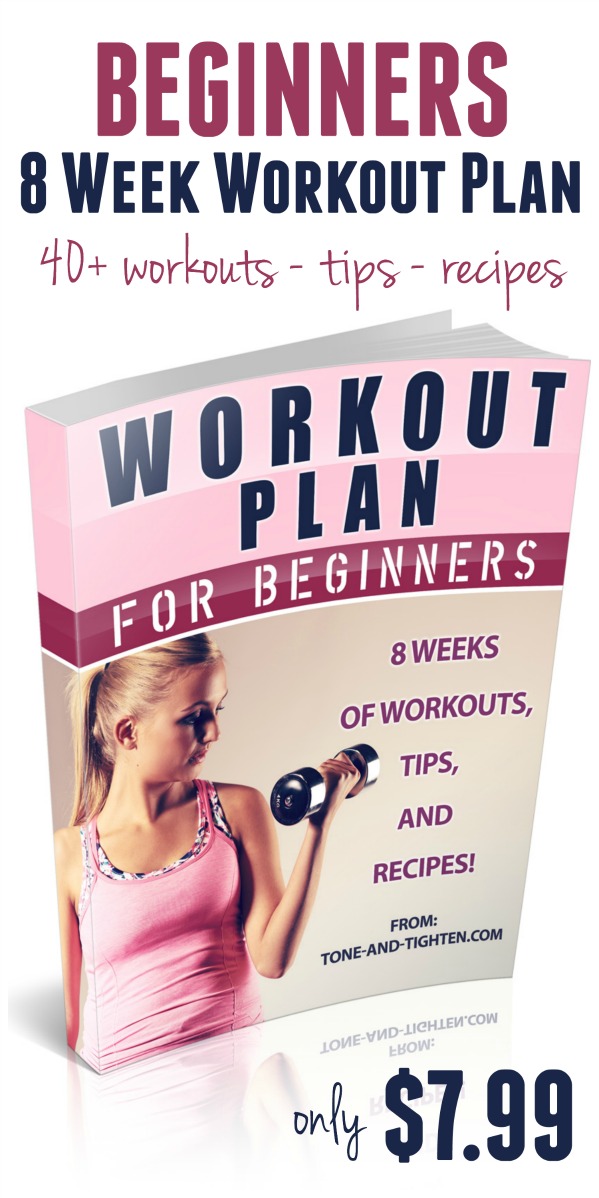 …