Healthy low carb shredded chicken chili is an easy dinner you can make on the stove top or with a slow cooker. It's the perfect meal for leftover rotisserie chicken or frozen shredded chicken. Try this chicken chili for nights when you need a quick and simple meal– you already have the ingredients! It's also a great freezer meal for later. 
Low Carb Shredded Rotisserie Chicken Chili
Keep reading for the recipe, tips and directions, and nutrition facts. 
===========================
Eliminate guesswork and confusion and start seeing results.
Subscribe to Tone-and-Tighten.com and get our FREE "7-Day Workout and Healthy Menu Plan" delivered daily right to your inbox. CLICK HERE to get it.
===========================
This chili is so easy to throw together for those nights when you need a quick and easy dinner – it's made with ingredients that you usually have in your pantry and fridge (hello leftover chicken or shredded freezer chicken). 
This chili is totally delicious as-is and also perfectly easy to customize your way. Feel free to throw in any extra vegetables that you want – bell peppers, celery, zucchini, and broccoli would all be delicious.
If you like heat, feel free to add in a jalapeno pepper or even some hot sauce.
Get the recipe below– there's directions for making this soup on the stovetop or even in your slow cooker. 
I know you'll enjoy this slow cooker chili. It's healthy and tasty, and did I mention it's low carb? The perfect good-for-you and satisfying dinner meal for the end of your busy day. 
How to Freeze Shredded Chicken Chili:
Prepare chili as directed and then allow it to cool. Place soup in an freezer-safe airtight container or even in a gallon-sized freezer bag.
The soup will stay good in the freezer for up to 3 months.
What's the easiest way to shred chicken?
The first step to perfectly shredded chicken is to cook some chicken breasts. You can cook it on the stove, in the pressure cooker, slow cooker, roast it in the oven, or even use a rotisserie chicken from the store. 
I like to use my slow cooker whenever possible, it's simple and the chicken just falls apart for easy shredding. Check out this slow cooker recipe for perfect shredded chicken. You can make a big batch and freeze it for quick dinners later! 
Once your chicken is cooked, let it cool for a few minutes and then start shredding. Use 2 big forks (one in each hand) to shred the chicken, pulling in opposite directions. You can also use the stand-mixer method and shred the chicken on medium-low speed. It only takes a few seconds.
If you don't have any tools, you can simply use your hands. Using your hands to pull apart the chicken is the easiest way to control the size of the pieces you are shredding. 
If you are going to shred a lot of chicken, you might want to invest in these tools that look like claws, called meat claws, to shred chicken easier. I like to use them if I have a large amount of chicken to shred, especially for big family gatherings. 
Is it easier to shred chicken hot or cold?
If the chicken is still warm it makes the shredding process a lot easier and faster. After you have cooked the chicken breasts, let it cool for a few minutes and then start shredding when the meat is still warm. If the chicken has cooled it is still possible to shred it, but it won't be quite as fast. 
Now that you know how to make easy shredded chicken, try out this chicken chili recipe below.  
How to make this chili in the slow cooker:
If you have a slow cooker, this recipe is so easy to throw together!
Add all ingredients except for the cream cheese in the slow cooker.
Cover and cook on high for 2 to 4 hours, or low for 6 to 8 hours. It is okay if the chili ends up cooking a little longer on the "keep warm" setting.
Shred the chicken using two forks. Shred the chicken right in the slow cooker; or if it feels easier, transfer the large pieces to a bowl, shred, and then return the chicken to the slow cooker. Taste the chili and add salt and pepper as needed.
Cut the cream cheese into small pieces and add into the slow cooker. Stir until the cream cheese is completely incorporated into the soup.
Add desired toppings and serve!
Optional Chili Toppings:
fresh cilantro

shredded cheese (I used Mexican-blend shredded cheese, but Pepper jack is delicious as well)

diced green onions

diced avocado

sour cream

diced tomatoes

jalapeno

hot sauce

crushed tortilla chips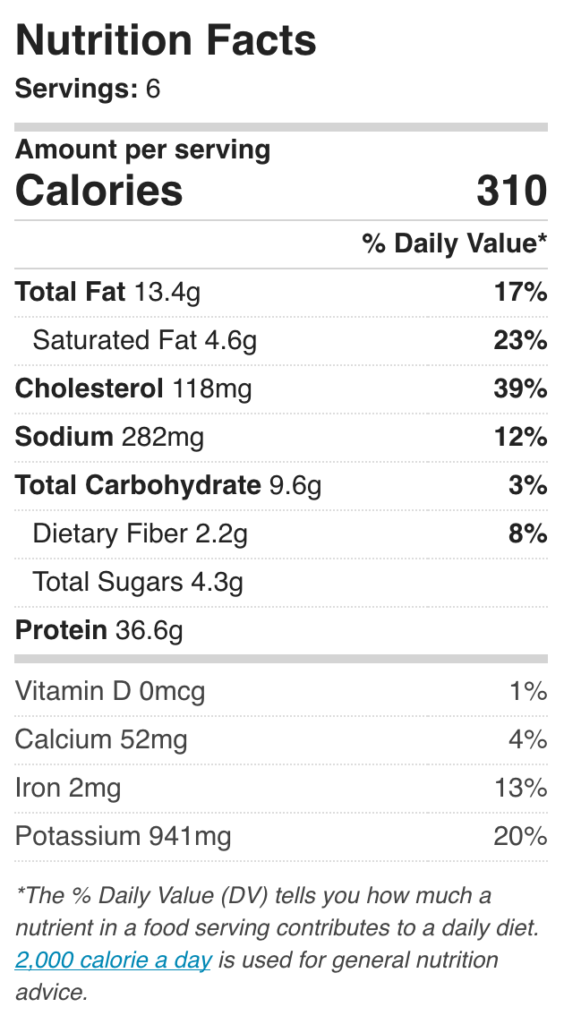 Check out these other delicious Low Carb recipes:
Be sure to not miss another post!
Follow Tone and Tighten on Instagram | Facebook | Pinterest | YouTube
Have you checked out my YouTube channel for some great workouts?