IT Band (or illiotibial band) pain is a common orthopedic condition that occurs on the outside part of the knee. Foam rolling the IT band is a common IT band pain treatment, but most of us do it WRONG! In this video I'm demonstrating the best way to foam roll your IT band correctly to decrease tension, decrease pain, and help you return to normal function.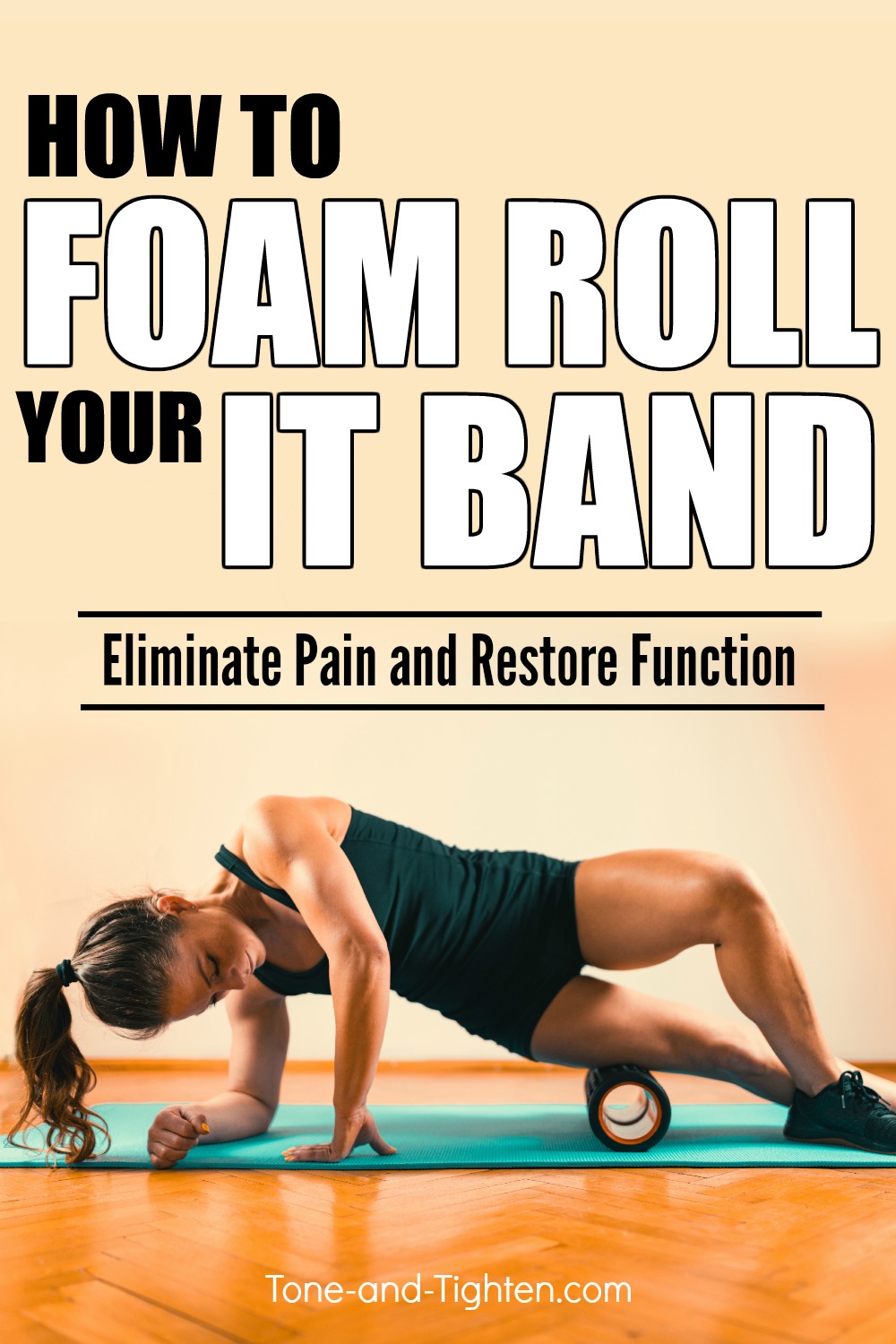 WHAT IS THE IT BAND?
The illiotibial band (or IT Band) is a large, thick tendon that runs down the lateral side of your leg. It originates up on the front 1/3 of your hip bone, comes down your leg, crosses your knee joint, and attaches into the outside of your shin bone (tibia).
Because of this arrangement, the tendon is actually in front of the knee joint pivot point when the knee is extended straight but the travels behind the knee joint pivot point when the knee is bent.…