My Weekly Workout Plan feature 5 days of workouts you can do in one week to take your fitness results to a whole new level. Follow this free workout plan to tone and tighten your legs, abs, arms, butt and more for a total body routine this week. Check it out today.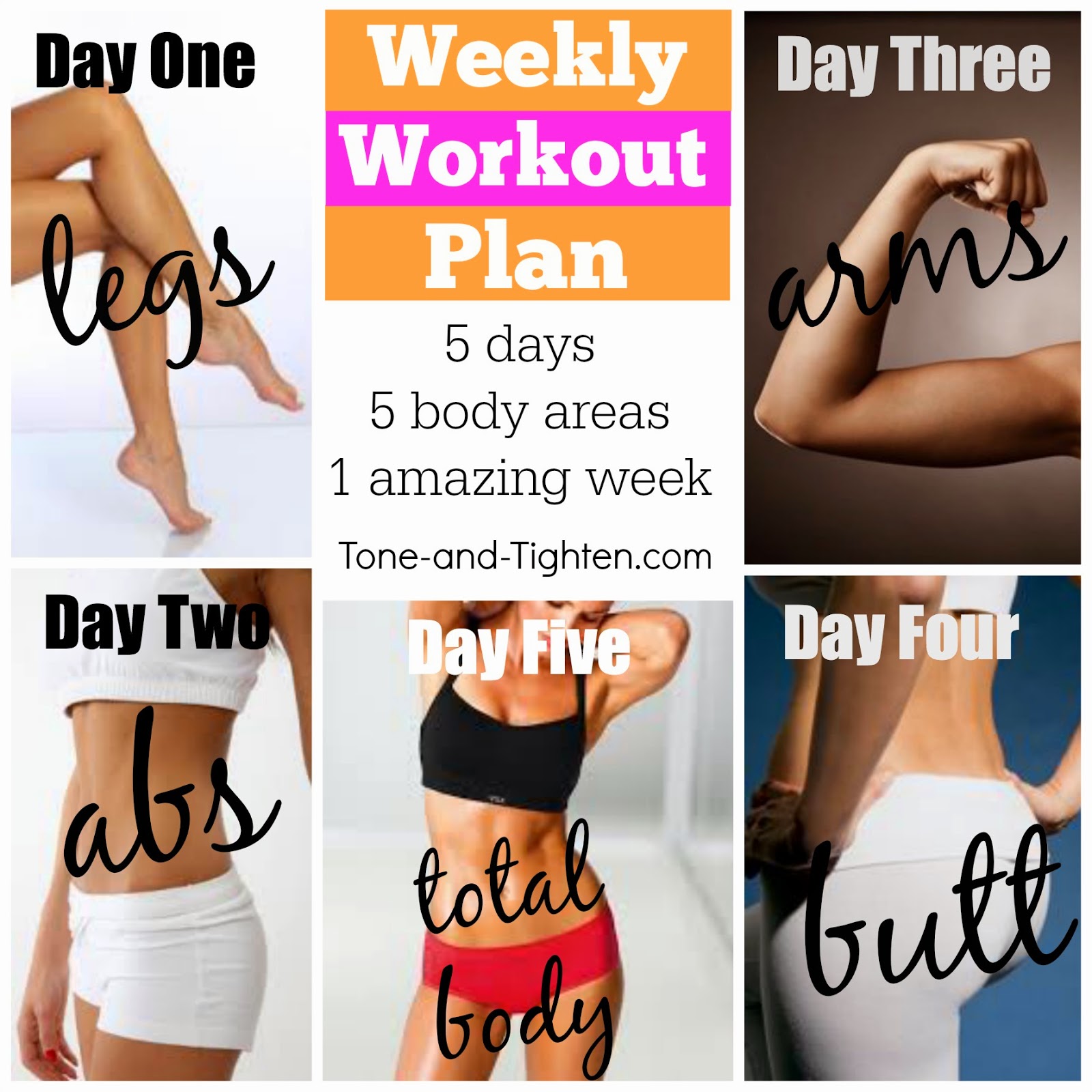 Weekly Workout Plan – 5 days of workouts to get you through your week
The Killer Leg Workout

Burn 100 Series Workout- Abs

15-Minute At Home Arm Workout

Booty Pop Workout

Total Body Pyramid Workout
Keep reading to get this week's worth of workouts.
===========================
Eliminate guesswork and confusion and start seeing results.
Subscribe to Tone-and-Tighten.com and get our FREE "7-Day Workout and Healthy Menu Plan" delivered daily right to your inbox. CLICK HERE to get it.
===========================
Hey everyone; and welcome to Tone-and-Tighten.com.
I'm so glad you're here to check out this amazing Weekly Workout Plan– you're in for a good one; trust me.
In this series we share 5 days of workouts to add some variety to your "regular" routine, push you out of your comfort zone, and take your workouts to a whole new level.
This week we're focusing on "A-Group-A-Day" format – each day we'll hit a different muscle group to help sculpt and tone these given areas. These workouts will focus on legs, arms, abs, total body, and butt for a full week of effective exercises.
So here we go.
…