Tight hamstrings are one of the most common conditions I treat as a doctor of physical therapy. They can be a contributing factor to knee pain, hip pain, and even lower back pain. It's important that you keep tension out of your hamstrings and it's important that you do it the right way to maximize effectiveness and minimize injury. Today I wanted to share with you six of the best ways to stretch out your tight hamstrings.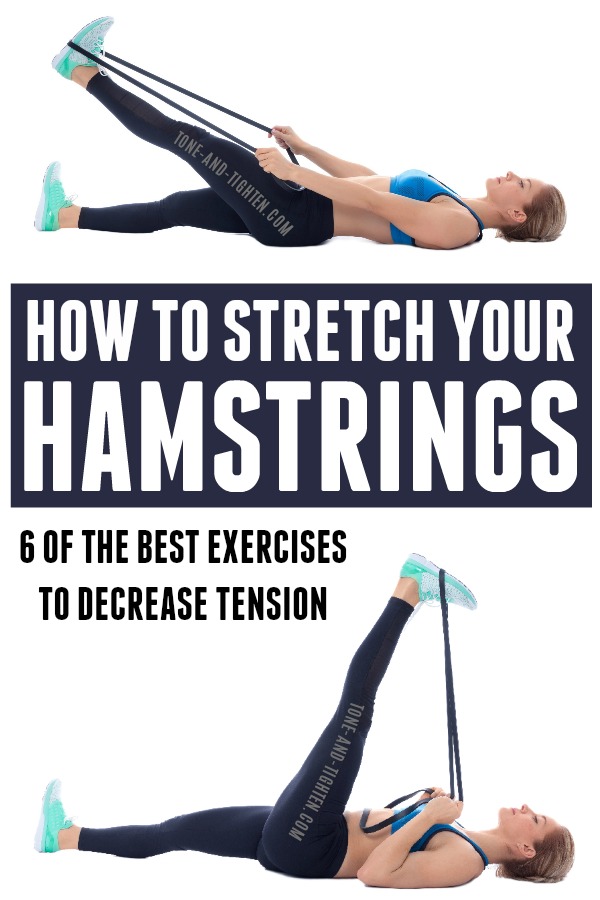 Best Exercises To Stretch Out Tight Hamstrings
Myofasical release – foam roller and softball.
Seated Hamstring Stretch – great for  stretching the entire posterior chain up the back of the leg.
Supine Active Knee Extension – an active stretch that's great for people who need a less-aggressive option.
3-Way Hamstring Stretch – stretch the entire hamstring from top to bottom with this one.
Contract/Relax Technique – engage the neuromotor component to decrease muscle guarding response and stretch even further.
Keep reading below for detailed instruction on how these exercises are performed!
What Are Your Hamstrings?
Your hamstrings are the muscles that are on the back of your upper thigh. They originate on your "sits bones" (ischial tuberosities), course down the back of your leg, wrap around to the front of your knees, and insert into your tibia in the front.
…