4 Great exercises to fix your anterior pelvic tilt! 
Workouts, healthy recipes, motivation, tips, and advice all right to your inbox! Subscribe to Tone-and-Tighten.com RIGHT HERE and get our FREE "Beginner's Guide To Weight Loss" ebook!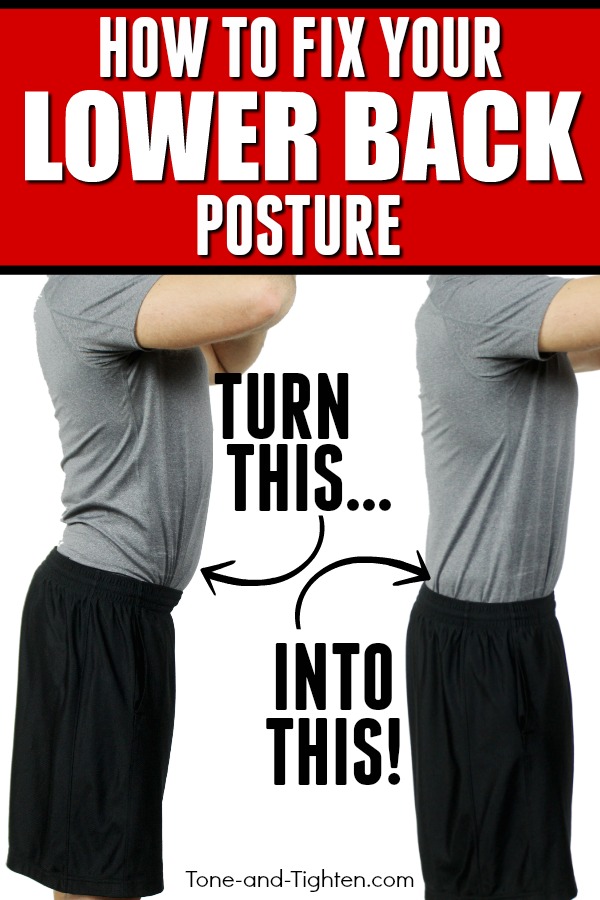 As a doctor of physical therapy, the most common condition that I treat in my clinic is low back pain.
While this is a widespread problem that can come from many different sources, one of the most common causes that I see comes from our posture.
Oftentimes if you have a desk job or spend much of your day sitting you can start to develop this "anterior pelvic tilt" or "sway back" posture. That's where your hips tuck forward creating a larger-than-normal arch in your lower back.
This can be a source of tightness, discomfort, and eventually even pain.
Today on Tone and Tighten we're talking all about this low-back posture… specifically what it is, why you get it, and (most importantly) 4 simple exercises you can do to start to solve this issue today!…