7 Days of awesome at-home workouts and delicious dinner recipes – delivered daily right to your inbox!
Sign up for our all-now "7-Day Home Workout and Recipe Plan" by clicking RIGHT HERE!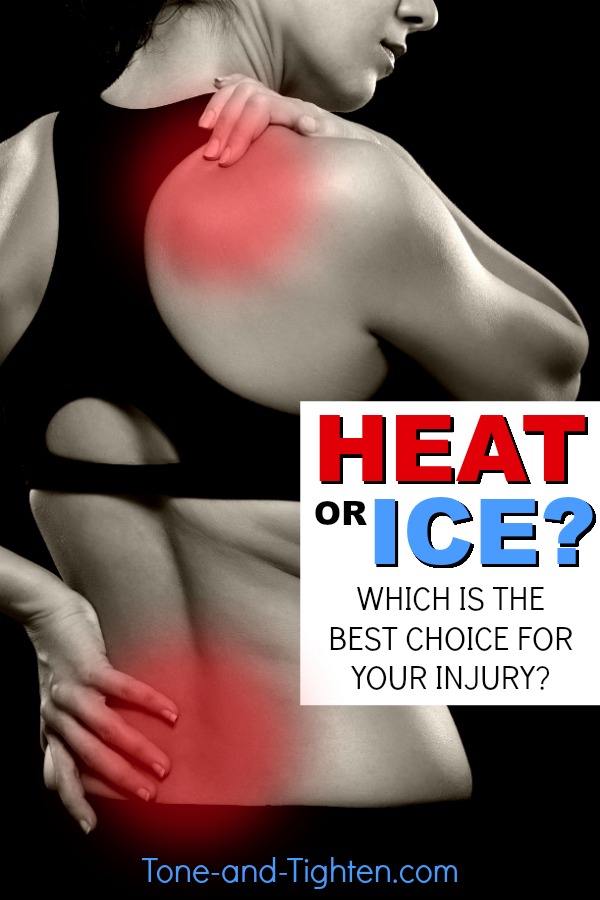 As a doctor of physical therapy, I answer a lot of questions everyday.
Of everything I get asked, without-a-doubt, hands-down, the most-common question is … "Should I put heat or ice on my injury?"
We all know that thermal modalities can help alleviate pain, stiffness, swelling, etc; but sometimes it's hard to know which exactly is the right one to apply at the right time. There are a lot of different opinions out there and sometimes it's difficult to discern which one is right for you.
Well – you're in luck! Today I wanted to share with you the answer to this question and hopefully give you some advice as to which one will be the best for you. …