7 Days of awesome at-home workouts and delicious dinner recipes – delivered daily right to your inbox!
Sign up for our all-now "7-Day Home Workout and Recipe Plan" by clicking RIGHT HERE!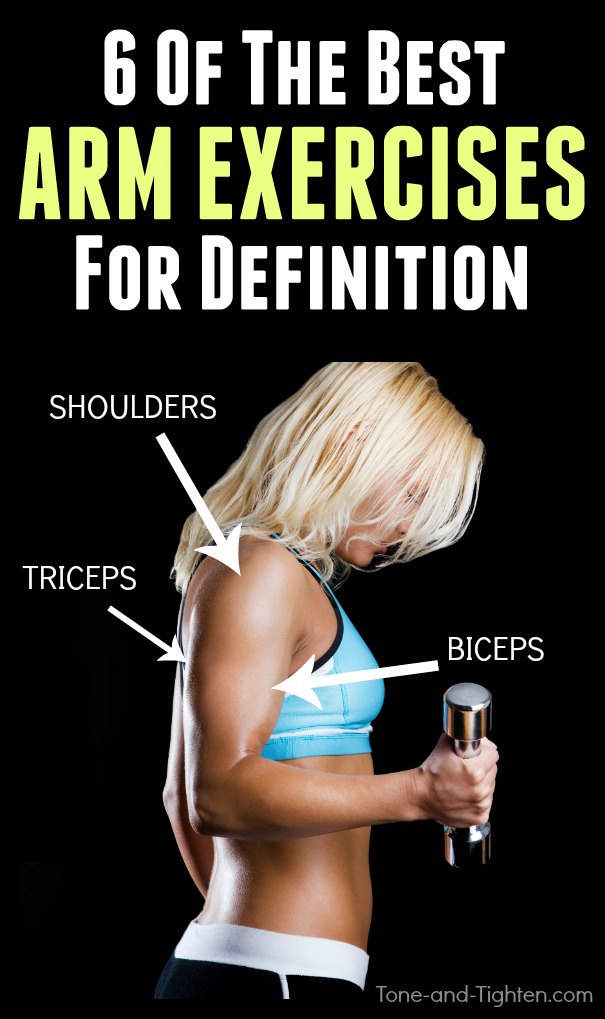 Think you need a lot of equipment or even a gym membership to increase arm definition? Think again!
There are a TON of great exercises to tone and sculpt your arms and all you need is a pair of dumbbells!
Today I'm sharing six of my favorite exercises you can do with free weights that are going to work every major muscle group in your arms – biceps, triceps, and shoulders. So grab your dumbbells and let's go to work!
Free weights are probably my favorite piece of gym equipment. There's so much you can do with them and, given the right resistance, they're the perfect tool to add strength and definition to every area of your body.
Don't have free weights? Check out THIS LINK (affiliate) to see the exact set I'm using in this video! They're amazing – I've got up to 95 pounds I can load on each side in 5 pound increments. There are many lighter options available. You won't be disappointed with them!
And now on to the workout! Grab your dumbbells and hit play below!
Be sure to SUBSCRIBE TO TONE AND TIGHTEN ON YOUTUBE so you never miss a new workout video!
Make it happen,
Jared