Workouts, healthy recipes, motivation, tips, and advice all right to your inbox! Subscribe to Tone-and-Tighten.com RIGHT HERE and get our FREE "Beginner's Guide To Weight Loss" ebook!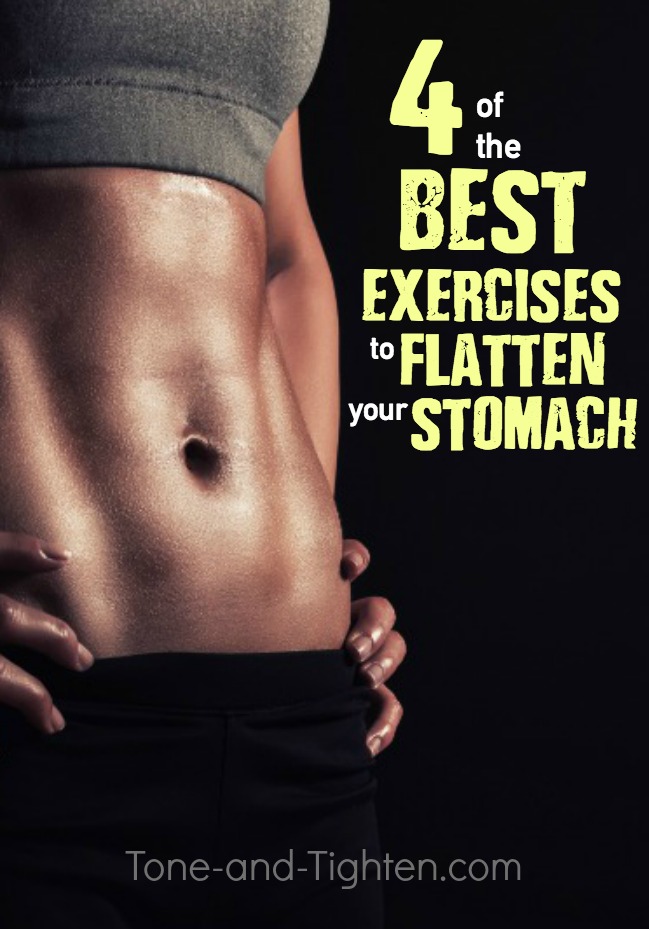 One question that I get all the time here on Tone and Tighten is "How can I flatten my abs?" or some variation of it…
"How can I shrink my stomach?"
"How can I tone my midsection?"
"My baby was born 1 year ago; what are the best exercises to get my stomach flat again?"
Well today you're in luck! I'm sharing with you the ONE secret that you can incorporate into EVERY core exercise that will ultimately leave you with a flatter stomach.
We're talking TA activation as well as sharing 4 of the best exercises to suck in your stomach and tone your tummy. This one should be a lot of fun! Here we go……