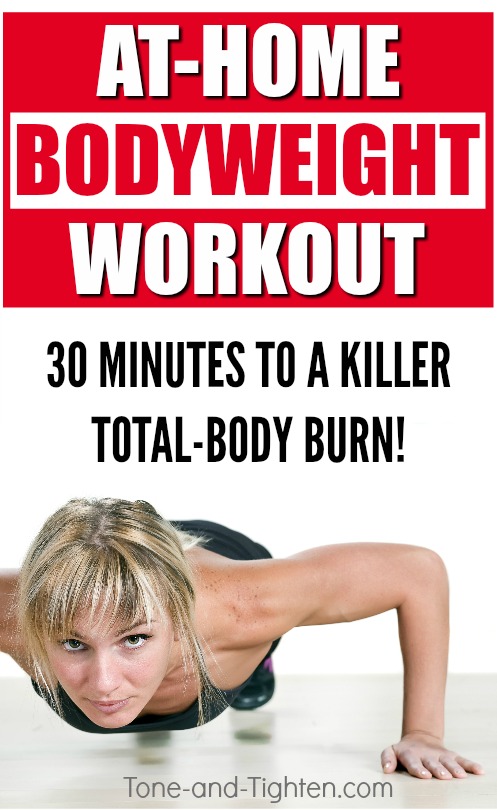 Let's face it – you're busy. If you're anything like me, between work life, family life, and social life there's rarely time for anything else.
Many of my at-home workouts these days have the same 3 prerequisites…
1. Super effective
2. Not a lot of equipment
3. Total body burn
This workout puts a huge checkmark next to each and every one of them!
Only 4 simple moves (note the wording – simple… not easy) performed in succession to work every major muscle group in your body. You'll get a great upper body, lower body, and even core burn with this one!
So grab your water bottle, towel, and mat… this one's doing to be fun!…