7 Days of awesome at-home workouts and delicious dinner recipes – delivered daily right to your inbox!
Sign up for our all-now "7-Day Home Workout and Recipe Plan" by clicking RIGHT HERE!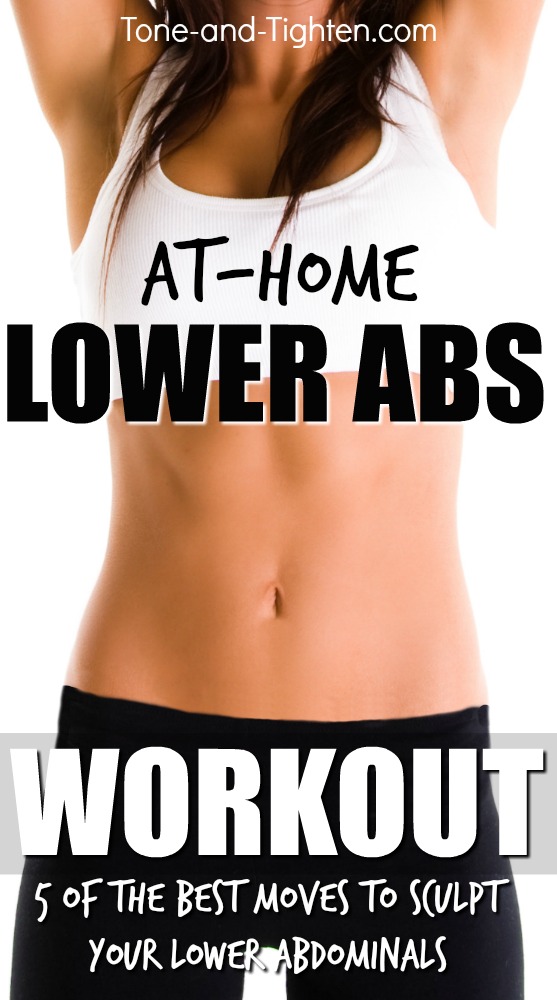 Looking for a killer burn to sculpt and define your abdomen? Well it's time you look… a little lower!
Your lower abdominal muscles slenderize your waist, minimize the "muffin top" and "love handles", and add a "pop" to your stomach that definitely begs to be noticed. Unfortunately, they're also the hardest to train. So many ab exercises we do focus primarily on the upper abs that often they over-power the lower abs and make it more difficult to train them effectively. Well not any more! Today I'm sharing 5 of my favorite exercises that target, train, and otherwise sculpt the lower abdomen. Try them out – I promise you won't be disappointed!…