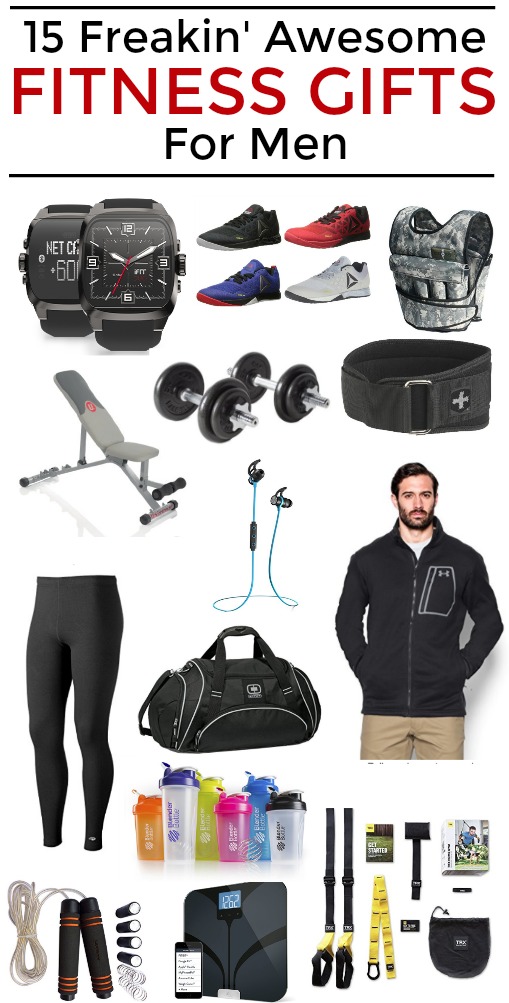 Whether you're brand new to the fitness game or you pretty much eat, sleep, and breathe working out – we've got something for you! We've scoured the web to find the most perfect gifts of the year for that man of fitness in your life. Make his day everyday by giving him exactly what he wants this year. (Pretty much I just put together my holiday wish list and now I'm sharing it with all of you!) With no further adieu…

1. iFit Duo Knight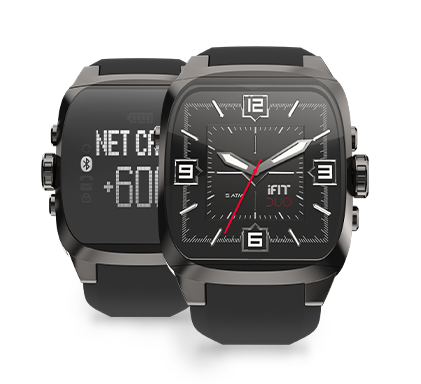 I love my fitness trackers, but I've always hated that they're impossible to dress up. Well recently I found the perfect solution! iFit has come out with a unique wearable that's literally the best of both worlds. It features a reversible watch face. There's an attractive analog side that's perfect for professional activities; but with one simple flip it becomes an intelligent, digital side that helps you stay in tune with your fitness goals. Features include all-day activity monitoring, vibration notifications, auto-activity detection, water resistant, and a comprehensive, intuitive app for tracking your progress. Learn more HERE!

2. Reebok Crossfit Nano 6.0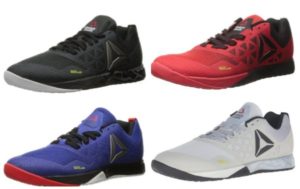 The shoe that was designed, built, and engineered for the sport of fitness! From deadlifts to double-unders, this is the shoe that every guy wants this year!
3. Onnit Primal Bells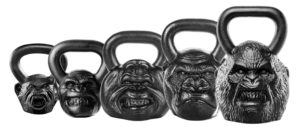 Why just swing kettle bells when you can swing shapes such as a cyclops, golbin, werewolf, or even bigfoot? Imagine the look on his face if you get him a kettle bell… now imagine the look on his face if his kettle bell looks like this! Totally worth it. (Styles depend on size/weight)

4. Adjustable Weighted Jump Rope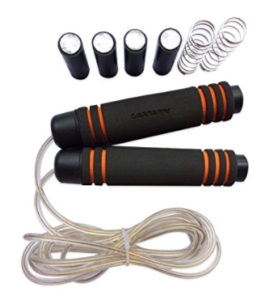 One of my favorite gifts my wife gave me a couple of years ago! Why just jump rope when you can throw some weight on there and actually work your arms out as well?!
5. Under Armor Storm Extreme Cold Gear Jacket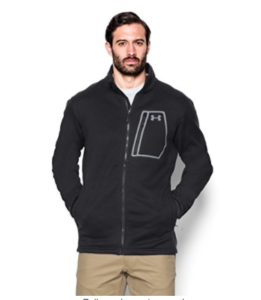 Perfect for running outside, going to the gym, or even chasing the kiddos around trying to get them ready to go to the family holiday party. Breathable, water repellant, wicks away moisture, and even has a pocket with an internal opening for headphones. This jacket has it all!
6. Bluetooth Smart Body Fat Scale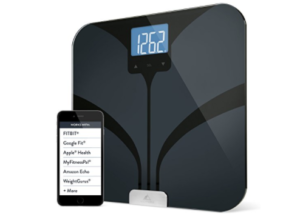 Why just check your weight when you can check your entire fitness? This scale syncs with FitBit, Google Fit, and Apple Health and not only reads your weight, but assesses your percent body fat as well. Becuase if your man is anything like me, the concern is losing body fat, not just weight.
7. Blender Bottle Shaker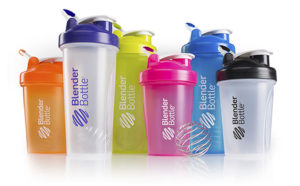 A must-have for your protein, creatinve, pre-workout, aminos, and pretty much everything else your man drinks! Even if he has one, you always are looking for another (various colors available).
8. Ogio Crunch Duffel Bag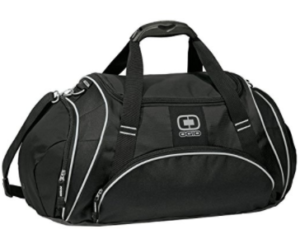 With a separate compartment especially for your shoes and a larger compartment for clothes, accessories, etc, this duffle is the perfect blend of style, size, and functionality! Perfect for everything from weekend getaways to everyday trips to the gym!
9. Wireless Bluetooth Headphones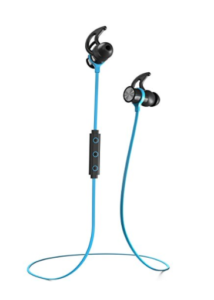 Ditch the wires without skipping out on sound quality. My Bluetooth headphones are a MUST in the gym. They're also perfect for running, cycling, hiking, and just about any other activity that may come your way.
10. Champion Duofold Thermal Pants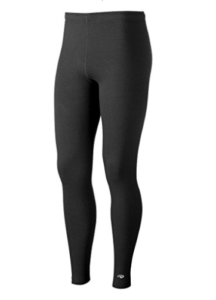 Thermal pants are something I never thought I wanted, but now can't live without! I wear them running outside, as my base layer when I'm skiing or sledding, and even to chilly fall football games. If your man does anything outside, he doesn't know he needs these but I promise he'll be thrilled with them!
11. Harbinger Lifting Belt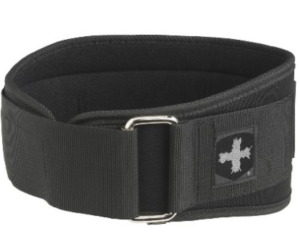 If your gym is anything like mine, they have one weightlifting belt and it's always taken by the guy flexing in mirror. Eliminate "belt envy" by getting him his own this year! I love the velcro on this one as it ensures a custom fit every time.
12. TRX Suspension Home Gym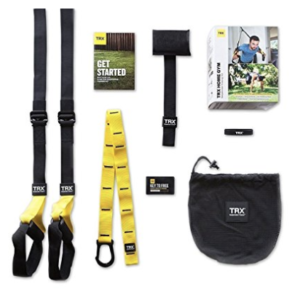 One of my all-time favorite pieces of at-home fitness equipment. With so many styles and options of exercises this is literally a total-body gym in one simple piece of equipment.
13. Adjustable Dumbbells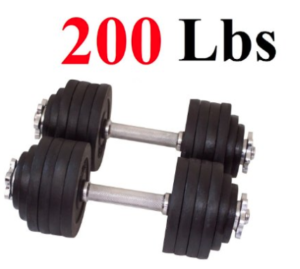 My wife gave me this set a couple of years ago for Christmas and I have literally used them at least twice a week since then! They're adjustable in 5-pound increments from 5 to 100 pounds per dumbbell. (Also available in a lighter 50-pound per dumbbell option)
14. Weighted Vest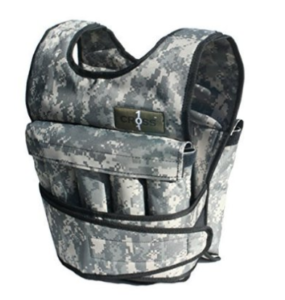 One of the best way to add resistance to any workout! You thought bodyweight workouts inlcuding jumprope, squats, lunges, and pull-ups were difficult; strap an extra 40 pounds on and watch the gains grow!
15. Adjustable Bench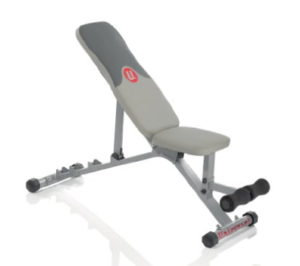 The final crucial piece in my at-home gym equipment puzzle! I got this bench the same year I got the dumbbells and have LOVED it. Lightweight but sturdy; inclines and declines.
There you have them! 15 of the best holiday gifts for that man of fitness in your life!
Do you have any suggestions to add to the list? Let me know in a comment below!
Make it happen,
Jared