7 Days of awesome at-home workouts and delicious dinner recipes – delivered daily right to your inbox!
Sign up for our all-now "7-Day Home Workout and Recipe Plan" by clicking RIGHT HERE!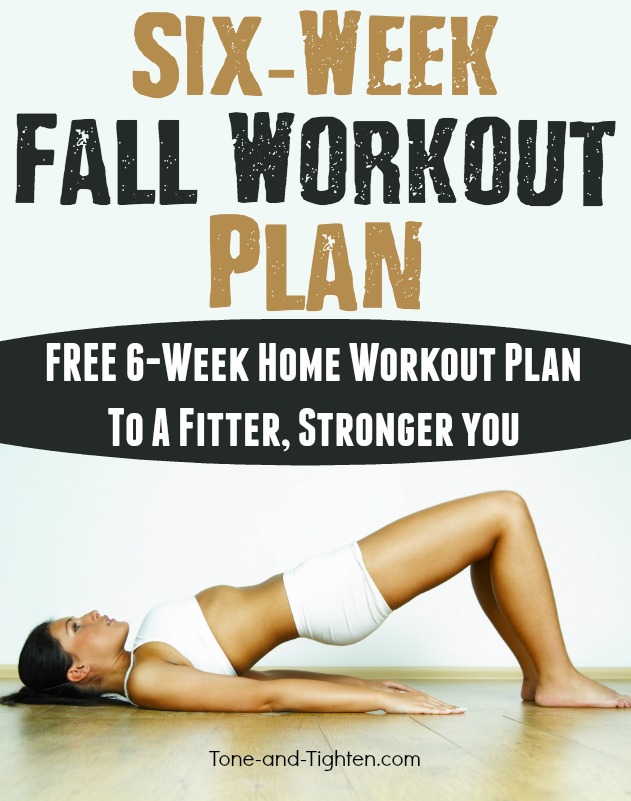 The days are getting shorter, the weather is a little cooler, and the leaves are starting to change from green to brilliant yellows, reds, and oranges. FALL IS HERE! While speaking of changes, maybe it's time we changed ourselves a little bit! With the kids heading back to school, fall is a perfect time to start the workout plan that you've just been too busy to get around to this summer. Enter Tone and Tighten! Today I wanted to share with you an all-new workout plan that I've come up with for fall! These are all at-home workouts that require very little equipment (a pair of dumbbells at most) and will yield amazing results!
Here's how it works: below you will find a list of 18 awesome workouts you can do right in the comfort of your own home. Your objective is to do three of them a week for the next six weeks. I've got a good mix of just about every type of workout you could want… cardio and strength training, upper body, lower body, and core. This is a challenging and fun arrangement of exercises which, when combined with a balanced, nutritious diet, is guaranteed to get you the results you're after!
Of course, if you're looking for something a little more in-depth and all-inclusive…
You might be into our 8-week Beginner Workout and Advanced Workout programs! These ebooks contain over 50 workouts each, delicious healthy recipes, and everything you need to Tone and Tighten! (Click the pics below to be taken to more info about the books)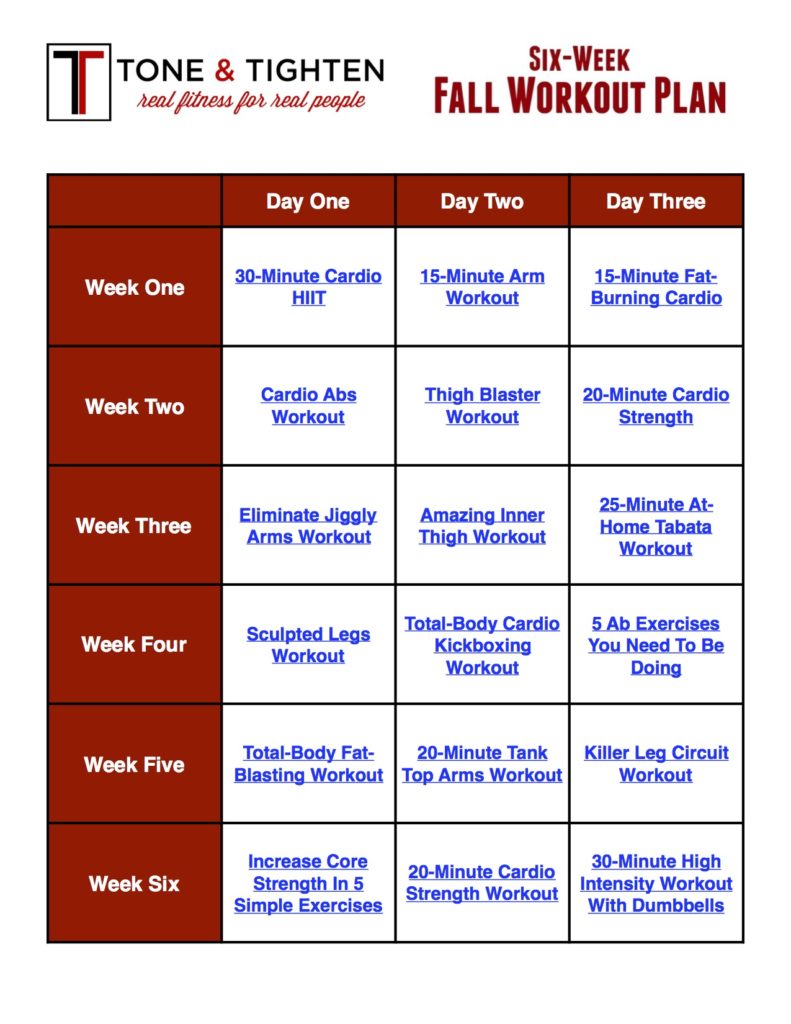 Day Seventeen
20 Minute Cardio Strength Workout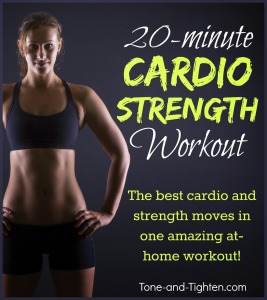 Day Eighteen
30-Minute High-Intensity Workout With Weights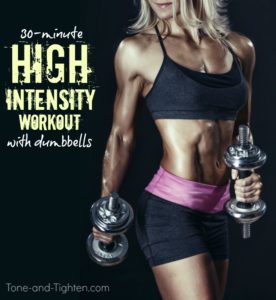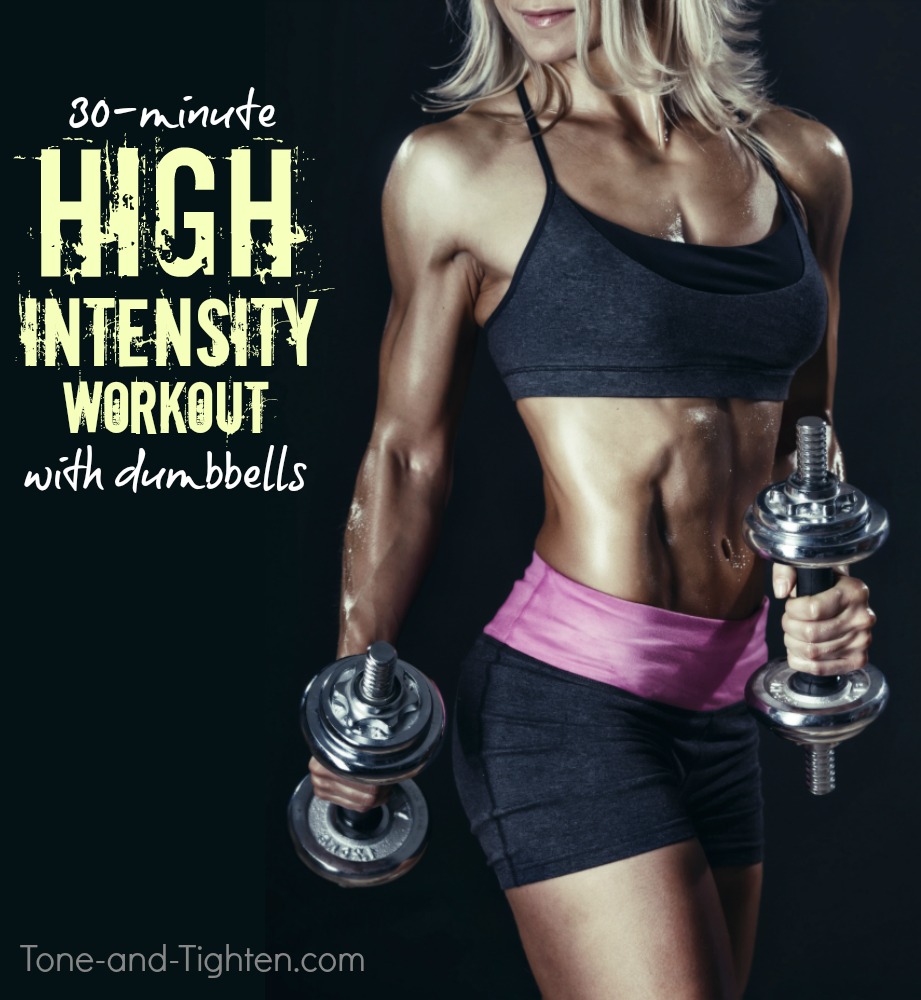 Questions? Comments? Suggestions? I love to hear from T&T readers!
Leave your comment below or email me at jared{at}toneandtightenfitness.com
Make it happen,
Jared