Many of you have been asking about how to intensify your ab workouts . . . my answer? Add weight! All you need for this workout is one dumbbell (or even a big water bottle would do!) and you will be feeling this in no time!
This is still a great workout for beginners – just do it without the weight.
Bonus: NO CRUNCHES REQUIRED! You will be standing the entire workout!
Equipment needed:

Looking for more great ab workouts?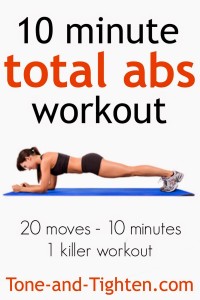 Standing Abs Workout with Weights
Make it happen,
Jared