Workouts, recipes, motivation, tips, and advice all right to your inbox! Subscribe to Tone-and-Tighten.com using the red bar up at the top of the page.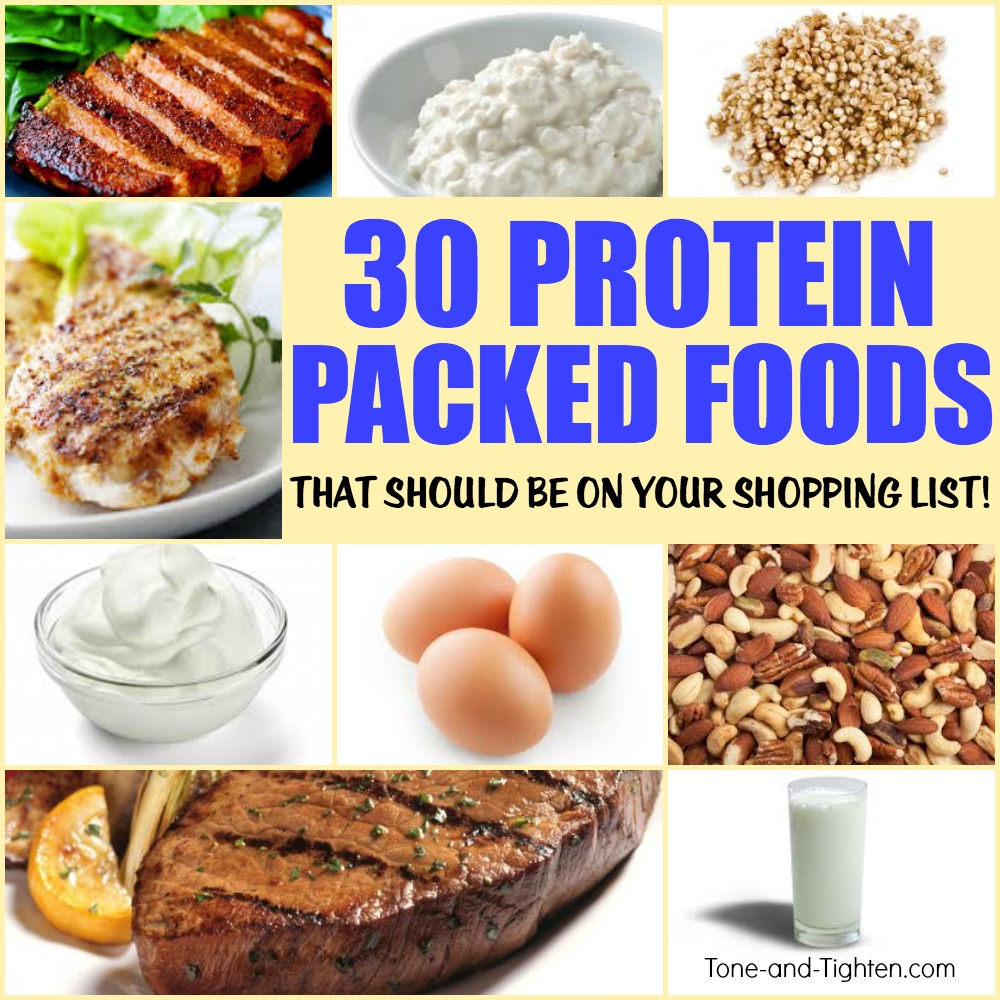 So what's the deal with protein, anyway? How much should I eat and what are the best sources to get it?
Protein is one of the essential macronutrients ("macros") that gets a lot of buzz in the health and fitness world. One of the main reasons why is that it's essential to building and repairing muscle that's been injured (i.e. after a really good workout). It also plays a role in increasing your metabolism (helping you burn more calories at rest), and ramping up your satiety (you feel fuller longer after you eat a high-protein food). Basically, the more your participate in exercise/fitness, the more important this macro becomes.
But what is the best way to work it into your diet? How much protein should you be eating and which foods are the best sources? Today I'm answering your questions including a shopping list of 30 of the best protein-packed foods! I also wanted to introduce you guys to my newest nutrition obsession – "The Protein Pantry" from VitaminShoppe.com. It will change the way you get your daily protein forever! Here we go…
How much protein do I need? Whenever I'm asked this question I always respond with another question – "What are your goals?" If you do not workout regularly and aren't doing much strength training then 40-50 grams daily is usually sufficient. If you work out regularly (3-5 times / week) with some light to moderate resistance training then approximately 1/2 a gram of protein per pound of bodyweight is sufficient (60-80 grams for a 150 pound person). If your goal is gaining muscle and mass, then the suggested amount is 3/4 – 1 gram of protein per pound of bodyweight.
So where do you get all this protein? Below you'll find a grocery list of the highest protein foods that you can find at the supermarket. Throw these in your cart and work them into your regular diet to watch your gains start to take off!
MEAT
Chicken Breast – 24 g per 3 oz serving

Turkey Breast – 24 g per 3 oz serving

Lean Beef (Steak) – 23 g per 3 oz serving

Ground Beef (95% lean) – 18 g per 3 oz serving

Pork Loin Chops – 26 g per 3 oz serving

Tuna Fish – 25 g per 3 oz serving

Halibut – 23 g per 3 oz serving

Salmon – 23 g per 3 oz serving

Tilapia – 21 g per 3 oz serving
DAIRY
Non-Fat Mozzarella Cheese

Milk – 8 g per 1 cup

Tofu – 12 g per 3 oz serving

Smoothie drinks – 16 g per 1 cup serving

Greek Yogurt – 23 g per 8 oz serving

Cottage Cheese – 14 g per 1/2 cup

Swiss Cheese – 8 g per 1 oz serving
PRODUCE
Edamame – 8 g per 1/2 cup

Green peas – 7 g per 1 cup serving
PANTRY
Kidney Beans – 43 g in 1 cup serving

Black Beans – 39 g in 1 cup serving

Jerky – 13 g per 1 oz serving

Peanut Butter – 8 g per 2 tbsp serving

Mixed Nuts – 6 g per 2 oz serving

Almonds – 6 g in 1 oz serving

Bean Chips – 16 g per 1 cup serving

Wheat Germ – 6 g per 1 oz serving

Quinoa – 8 g per 1 cup serving

Oatmeal – 6 g in 1 cup serving
FRIDGE/FEEZER
Soy Milk – 8 g per 1 cup serving

Frozen Greek Yogurt – 6 g per 1/2 cup serving
Looking for a simple and delicious way to get more protein into your diet?
I'm stoked to introduce you guys to the all-new
"Protein Pantry" from the Vitamin Shoppe!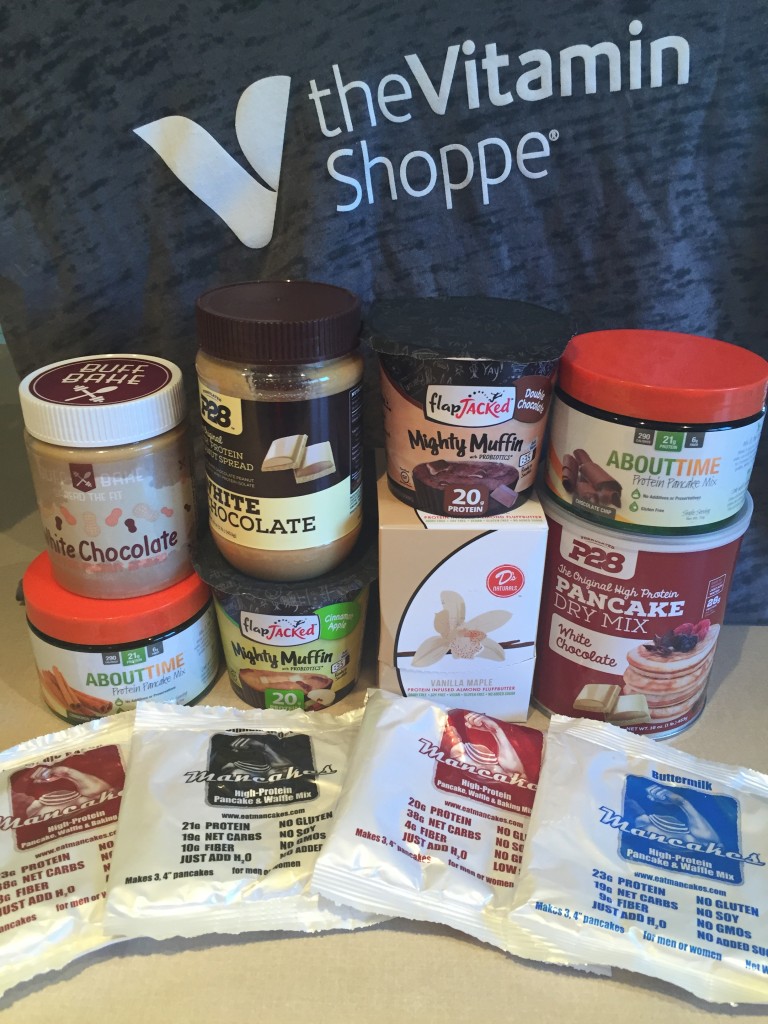 This is a select assortment of various nut butters, peanut butters, pancake/muffin mixes, and more that are totally delicious and packed with protein! This helps to not only healthily satisfy your hunger pangs, but keeps you fuller longer to avoid unnecessary snacking throughout the day!
 I love that these foods are so easy to prepare and go with pretty much everything! Feeling adventurous? You can prepare muffins and pancakes in a flash! Need a quick treat on the rush out the door? Spread one of the nut butters on a piece of whole grain bread! These really are an incredible, easy way to work more protein in to your day!
My personal favorite is this one… this is a FlapJacked "Mighty Muffin" (hot and delicious – ready out of the microwave in 35 seconds!) with P28's "White Chocolate Peanut Butter"!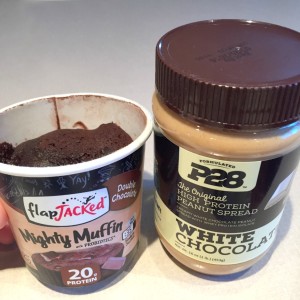 Put a couple tablespoons on top of the muffin and breakfast is served! 30 g of protein and flavor that's off the charts!
The Vitamin Shoppe's Protein Pantry offers delicious foods from vendors including: Buff Bake, D's Naturals, Mancakes, P28 Foods, FlapJacked, AboutTime and more.
Make sure you follow the Vitamin Shoppe on Facebook, Twitter, and Instagram for the latest in greatest in fitness nutrition!
As always, should you have any questions or comments you can always leave them below or email me at ToneandTightenFitness@gmail.com
Make it happen,
Jared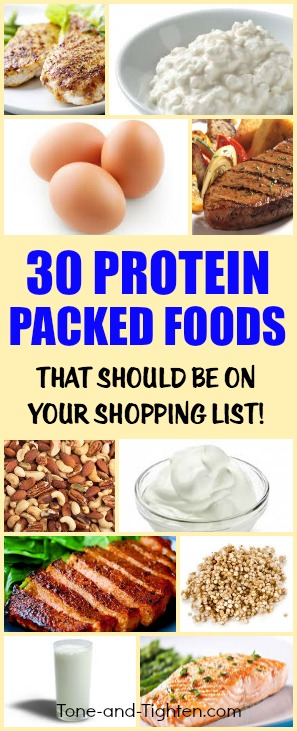 This post is sponsored by FitFluential on behalf of Vitamin Shoppe. All opinions are mine.