This at-home leg circuit is killer! 10 great bodyweight exercises you can do at home with zero equipment required. No gym = no problem with this leg workout. Want stronger and more defined legs? This leg circuit workout is the perfect place to start.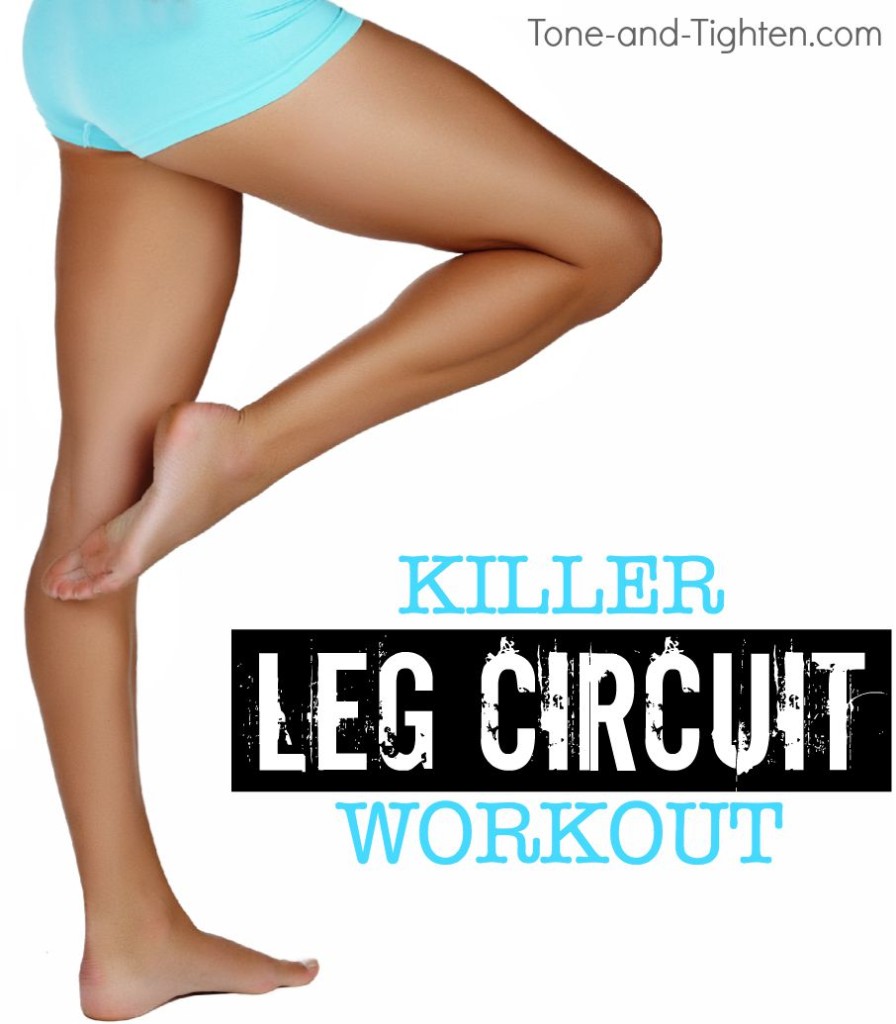 Killer At-Home Leg Circuit Workout
Jumping Jacks

Squats

Pulse Squats

Side Kicks

Speed Skater Lunges

Single Leg Deadlifts

Squat Jumps

Jump Rope
Keep reading for a step-by-step guide of the workout with pictures, videos, and descriptions of each of these exercises.
===========================
Eliminate guesswork and confusion and start seeing results.
Subscribe to Tone-and-Tighten.com and get our FREE "7-Day Workout and Healthy Menu Plan" delivered daily right to your inbox. CLICK HERE to get it.
===========================
It's leg day today! Think you need a lot of expensive equipment or gym membership to sculpt strong, lean legs? Think again!
This workout is going to be a roaster – I'm not gonna lie.
We're going to throw a lot at your legs – both sets and exercises. The key principles here are going to be mixing things up and basically coming at your legs from every angle possible. We'll hit every major muscle group, and then hit it again and again!
Excited? I thought you might be!
…