Hello! And welcome to Tone-and-Tighten.com!
I know you're here to check out this 15-minute HIIT abs workout (you're in for a good one; trust me!), but I wanted to quickly introduce you to some of the other cool things you'll find on T&T! My slogan is "Real Fitness For Real People" – I specialize in sharing amazing workouts (much like this one!), healthy and easy recipes, fitness tips, advice, and more!
In fact if you'd like I'd love to give you a free ebook just for coming here! CLICK HERE and enter your email address so I can send you a FREE copy of our "Beginner's Guide To Weight Loss" ebook as a way of saying thanks for checking us out!
And now – on to the workout!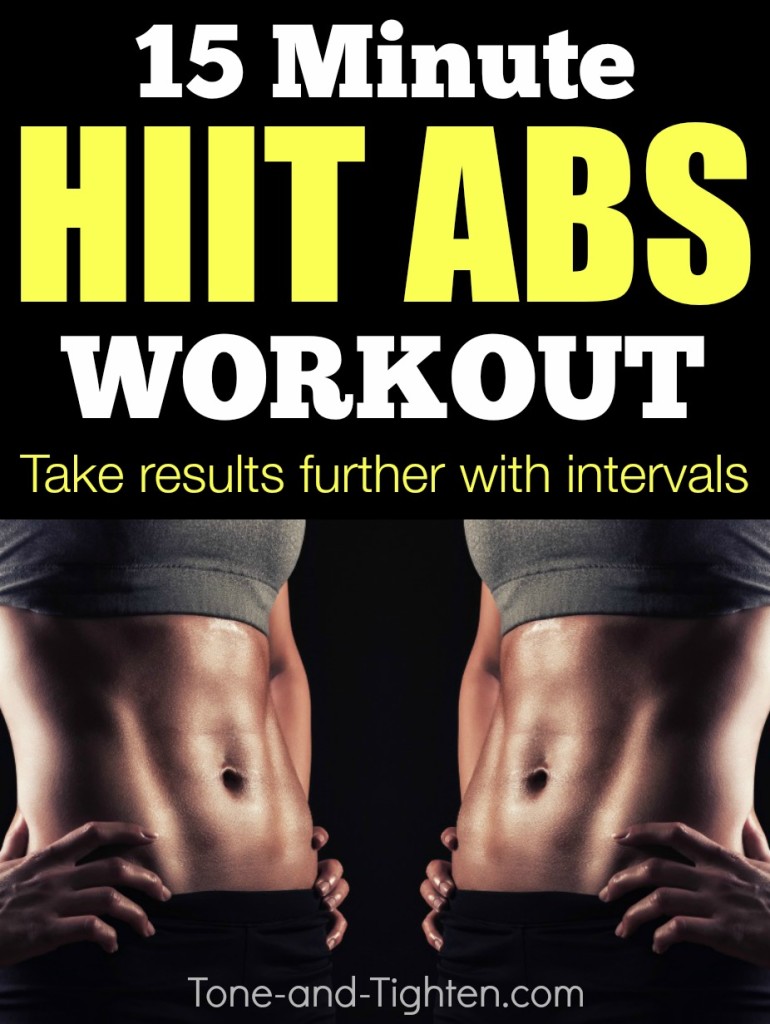 There's no more productive way to shred than high intensity intervals
If you're anything like me you're always short on time. Between work, the kids, and other community/church/recreational activities you may be involved in, you're always short on time. Today I'm sharing a killer ab workout that only takes about 15 minutes to complete and is a BURNER! Get in, get shredded, and get out! We're going to be working hard on this one – here we go!…