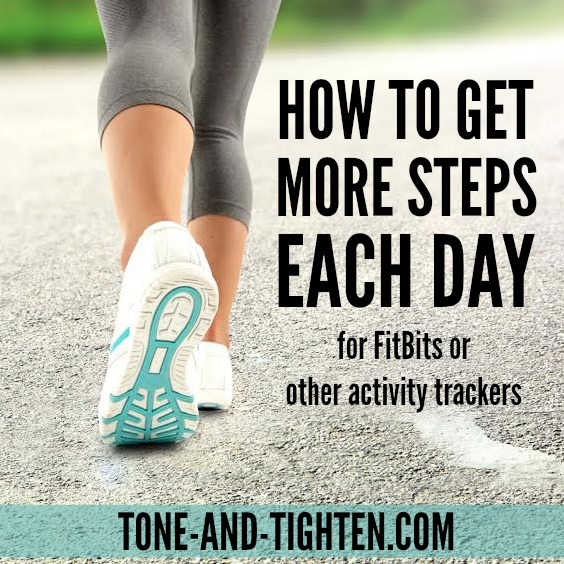 Like many of you, my wife and I LOVE our FitBits. I gave one to my wife last year for Mother's Day and she has not stopped walking since!
Some of her sisters also got FitBits and they usually have a competition going on to see who can get the most steps in a day or even the most steps in a week.
Observing all the crazy things that she does to get more steps got me thinking . . . I bet that there are many of you on-board with this FitBit craze and would be interested in learning ways to sneak in more steps to your day!
Without further adieu, here are some ideas to help get you more steps each day:
…