Weekly highlights, new giveaways, and BONUS workouts!
Subscribe to our email list by using the box at the top of this page.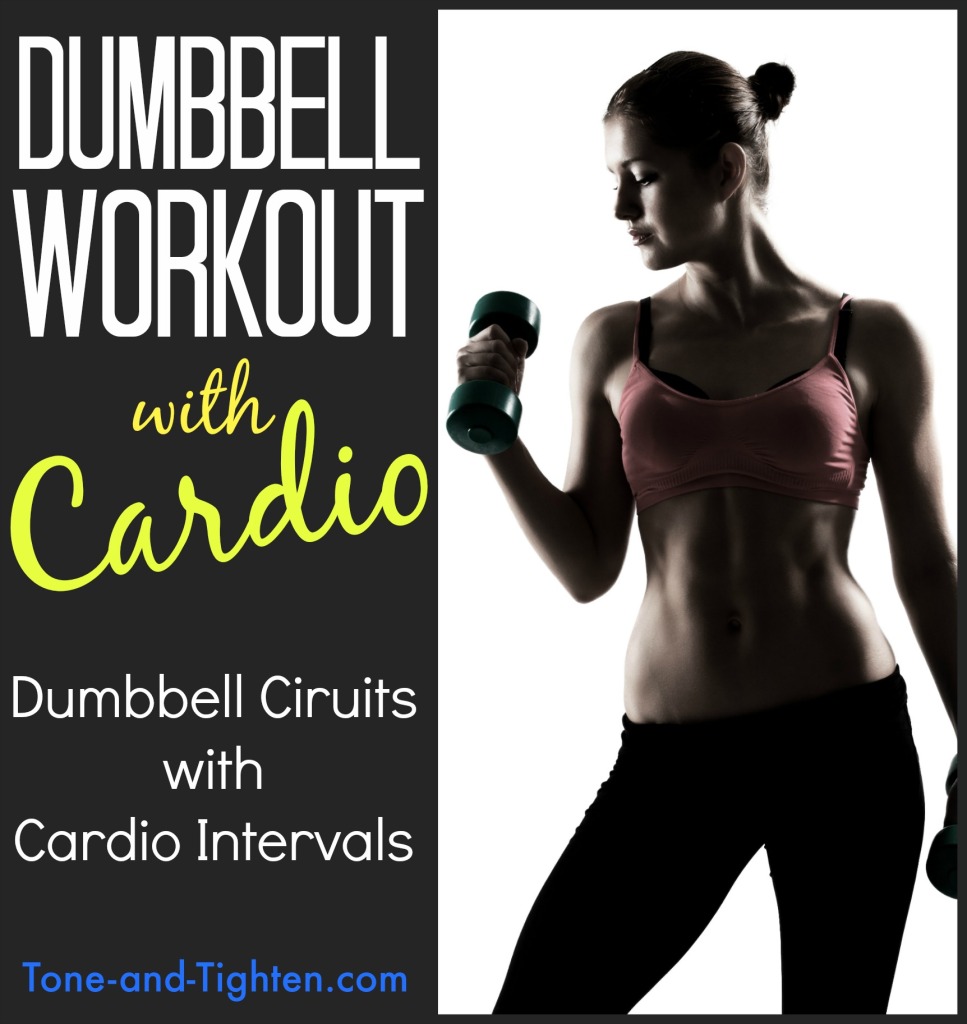 Increase your cardio results with strength training.
Increase your strength training results with cardio.
I'm a big fan of strength training. I love the way your muscles feel tight and strong after working them out. I'm a fan of cardio training. I love the way your body feel rejuvenated and alive after a good run or cardio workout. So why not combine the two of them?! Today's workout features some of my favorite total-body dumbbell strength training exercises interspersed with some cardio as well. Tone up and slim down – all in one workout!
…