Weekly highlights, new giveaways, and BONUS workouts!
Subscribe to our email list by using the box at the top of this page.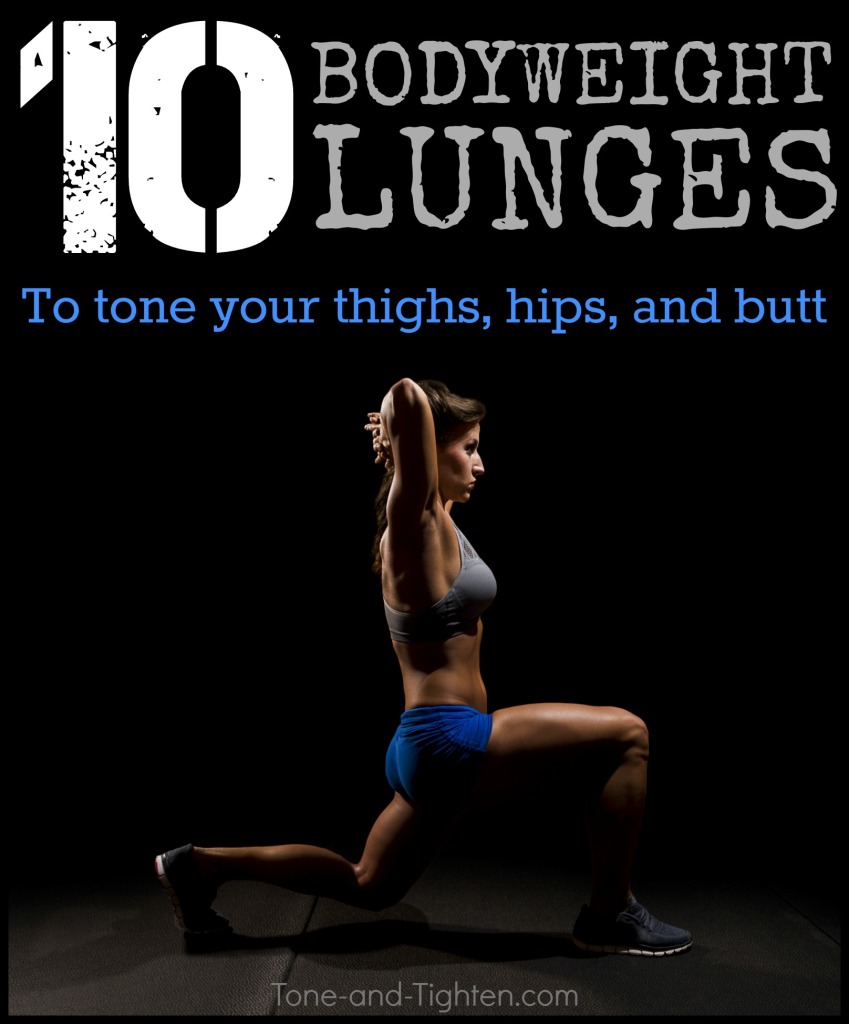 Lunges are one of my all-time favorite leg exercises. They add amazing definition and strength to your quads, butt, and hamstrings, and they're an exercise that you really don't need any resistance to do! However I think most of us get in a rut of doing lunges in one plane and one plane only – a common, normal, forward lunge. Stop limiting your lunges!! Today I wanted to share 10 variations on a bodyweight lunge that will take your lunges to a whole new level! Ready for this?
Forward Lunge

I figure I should start off with a quick review of what a normal forward lunge should look like. Check out this video.
Key points:
– Knee in line with toes-
-Don't let your knee get out in front of your toe-
-Lower your body straight down, not necessarily lunge your body forward-
No that we've got those down, here are some variations to amplify your lunges!
1. Side Lunge

Take a big step sideways and lunge laterally onto your leg. Try to keep your knees and toes forward throughout the movement.
2. Reverse Lunge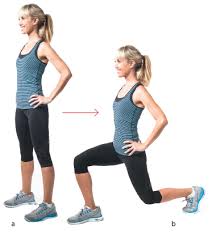 Instead of lunging forward onto you leg, drop it back behind you as far as possible and perform a lunge on the primary stance leg.
3. Curtsy Lunge

Similar to reverse lunge, however this time the leg you're kicking behind you crosses your midline.
4. Slide Lunge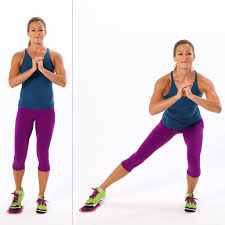 One of my all-time favorites. Use a paper plate on carpet or a washcloth/towel works well on hardwood flooring. Stand with the towel under your left foot. As you come down into a lunge on the right leg the left slides out laterally to your side as far as you can. Keep your right knee directly over your right toes. Pull your left leg in as you return to an erect posture.
5. Skater Lunge

One of my favorite ways to really isolate the hip and knee stabilizers. Stand on the left, the right kicks back behind you as far as you can, as close to the ground as possible, without actually touching the ground.
6. Speed Skater Lunge

A little more intensity for the skater lunge. Jumping side-to-side into lunges – for added intensity try not to let your other foot touch the ground!
7. Bulgarian Split Squat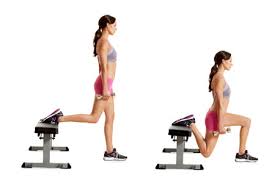 Alright – I know this one is named "squat', but really it's more of a hybrid! Stand on you left leg and kick the right back behind you onto a chair/bench. Perform normal lunges, trying to maintain your balance, with the knee in line with your toes but never progressing in front of them.
8. Alternating Jump Lunge

Perfect way to get the hear rate up in a hurry. On return from your lunge position leap into the air and go directly into a lunge on the opposite leg.
Lunge up an onto a bench! For an added bonus lift your opposite leg up into a march/high knee on top of the bench before returning to the start position.
10. Lunge with Leg Lift

Great way to kick on the glutes even more during a lunge! I prefer to do these with walking lunges. Lunge onto your right leg; as you come forward lift your whole left leg behind you up towards the ceiling. Repeat lunging onto the left leg with a right leg lift!
There you go! 10 Variations on bodyweight lunges to sculpt and strengthen, Tone and Tighten! 🙂
Let's put them into action! Here are a few of my favorite leg workouts with zero equipment required: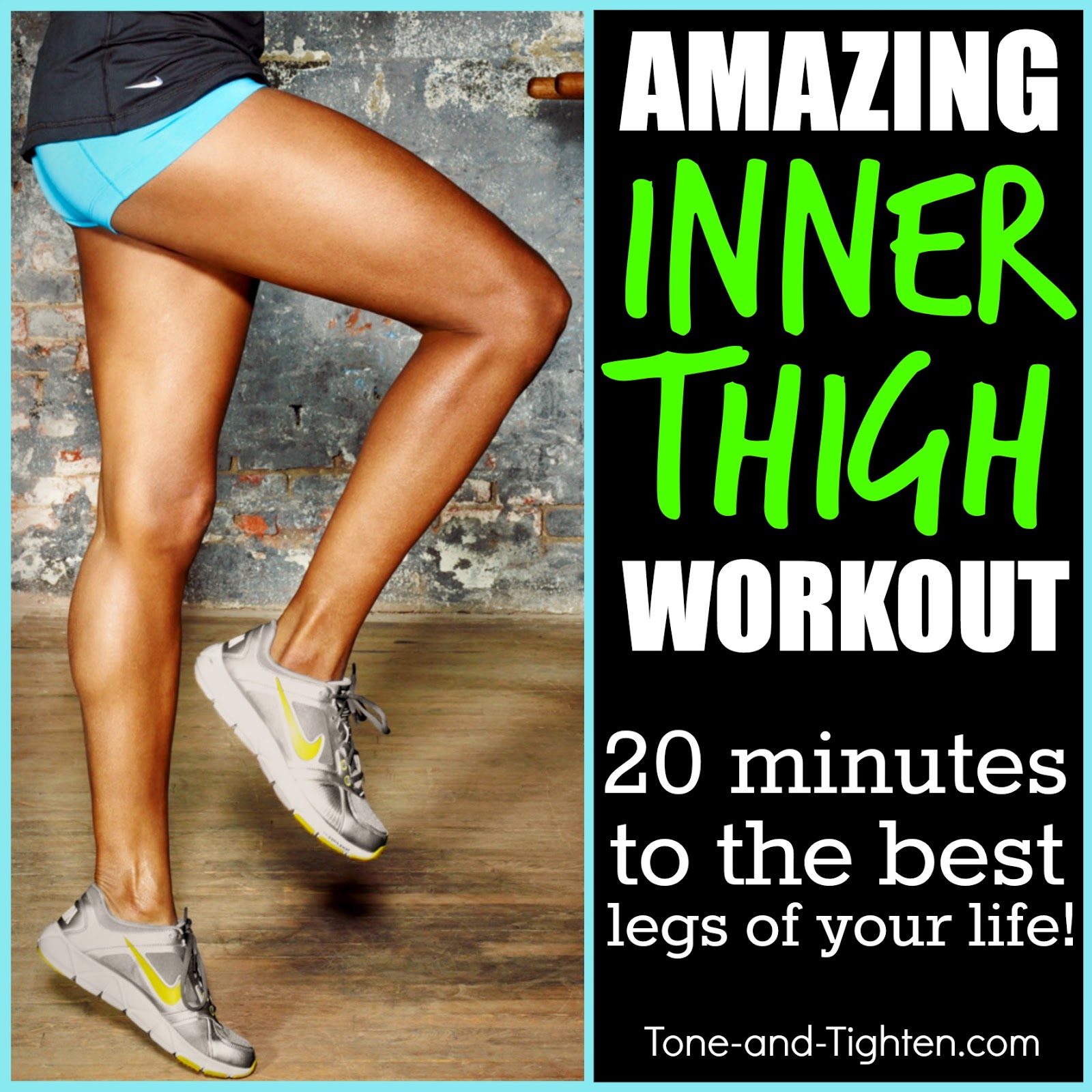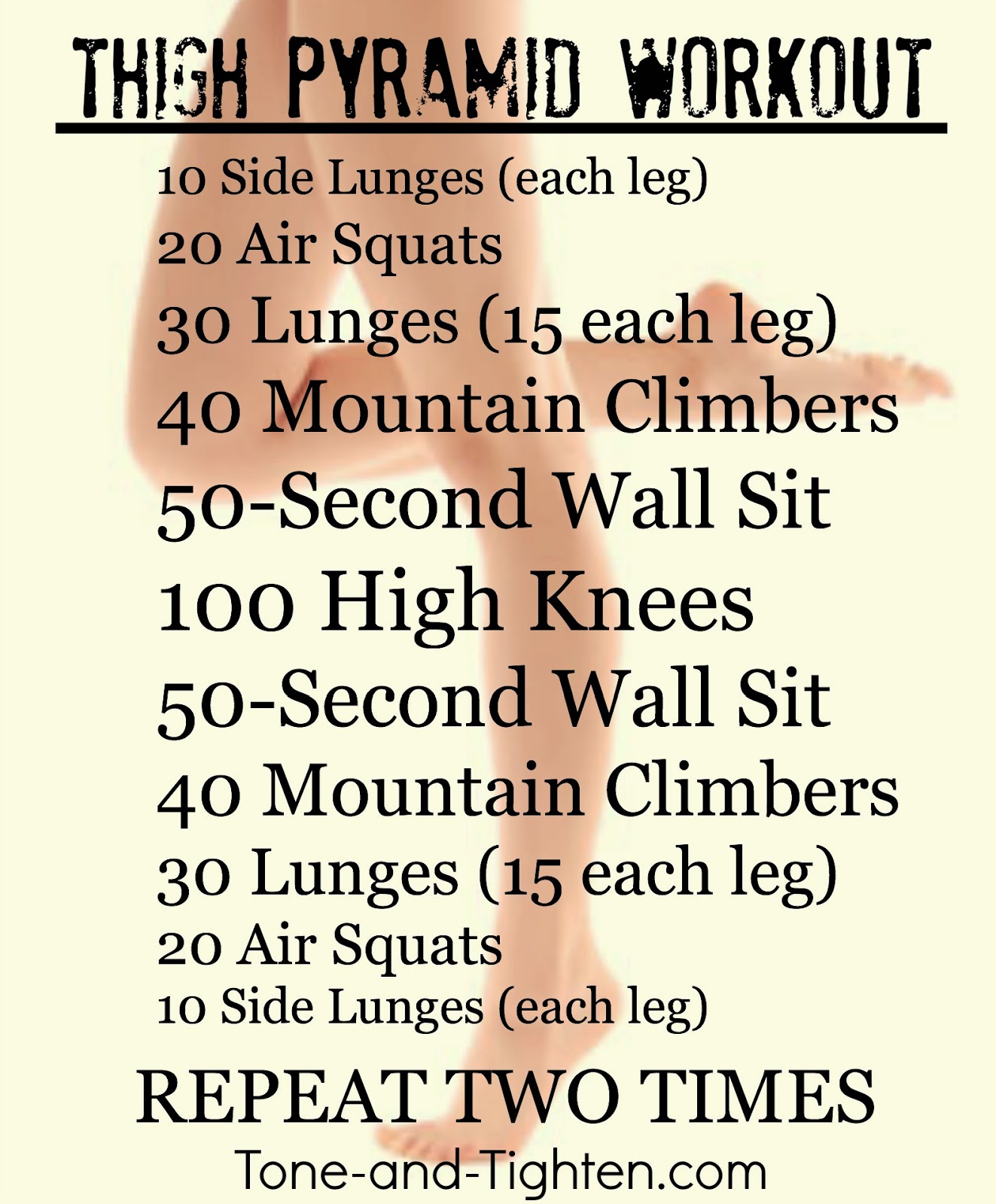 Make it happen,
Jared
By Jared Beckstrand