Hello! And welcome to Tone-and-Tighten.com!
I'm so glad you're here to check out this amazing weekly workout plan (you're in for a good one; trust me!). If I may I wanted to briefly introduce you to some of the other cool things you'll find on T&T! My slogan is "Real Fitness For Real People" – I specialize in sharing amazing workouts (much like these!), healthy and easy recipes, fitness tips, advice, and more!
In fact if you'd like I'd love to give you a free ebook just for coming here! Click the image at the top of the screen and enter your email address so I can send you a FREE copy of our "Beginner's Guide To Weight Loss" ebook as a way of saying thanks for checking us out!
And now – on to the workout plan!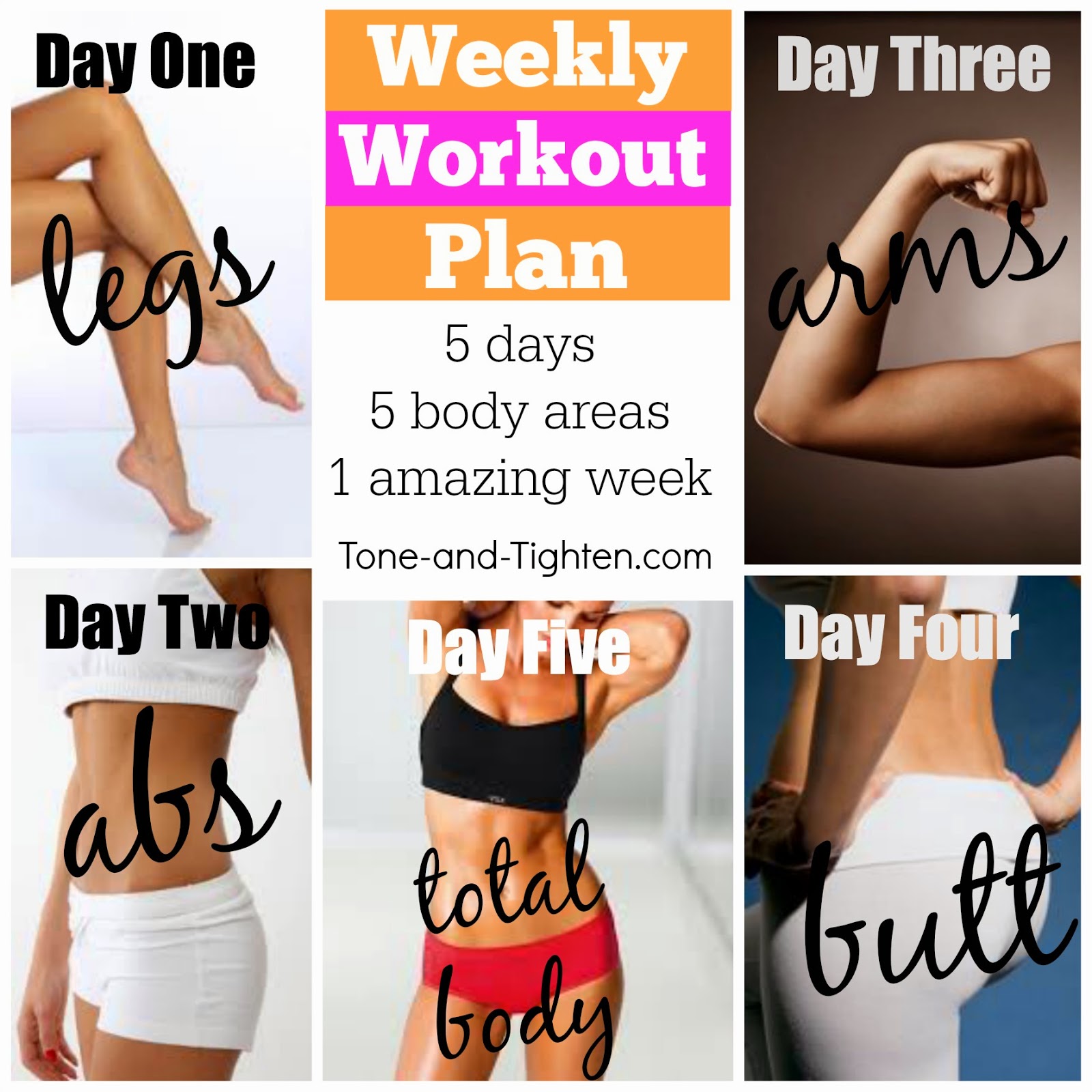 Hey everyone; and welcome to another Weekly Workout Plan!! In this series we share 5 days of workouts to add some variety to your "regular" routine, push you out of your comfort zone, and take your workouts to a whole new level! This week we're focusing on "A-Group-A-Day" format – each day we'll hit a different muscle group to help sculpt and tone these given areas. So here we go – jumping in with day one!…
…