Are you signed up for Tone and Tighten's weekly emails? Weekly updates, members-only workouts, and all the T&T you need to get you through the week! Check the little black bar at the top of this page!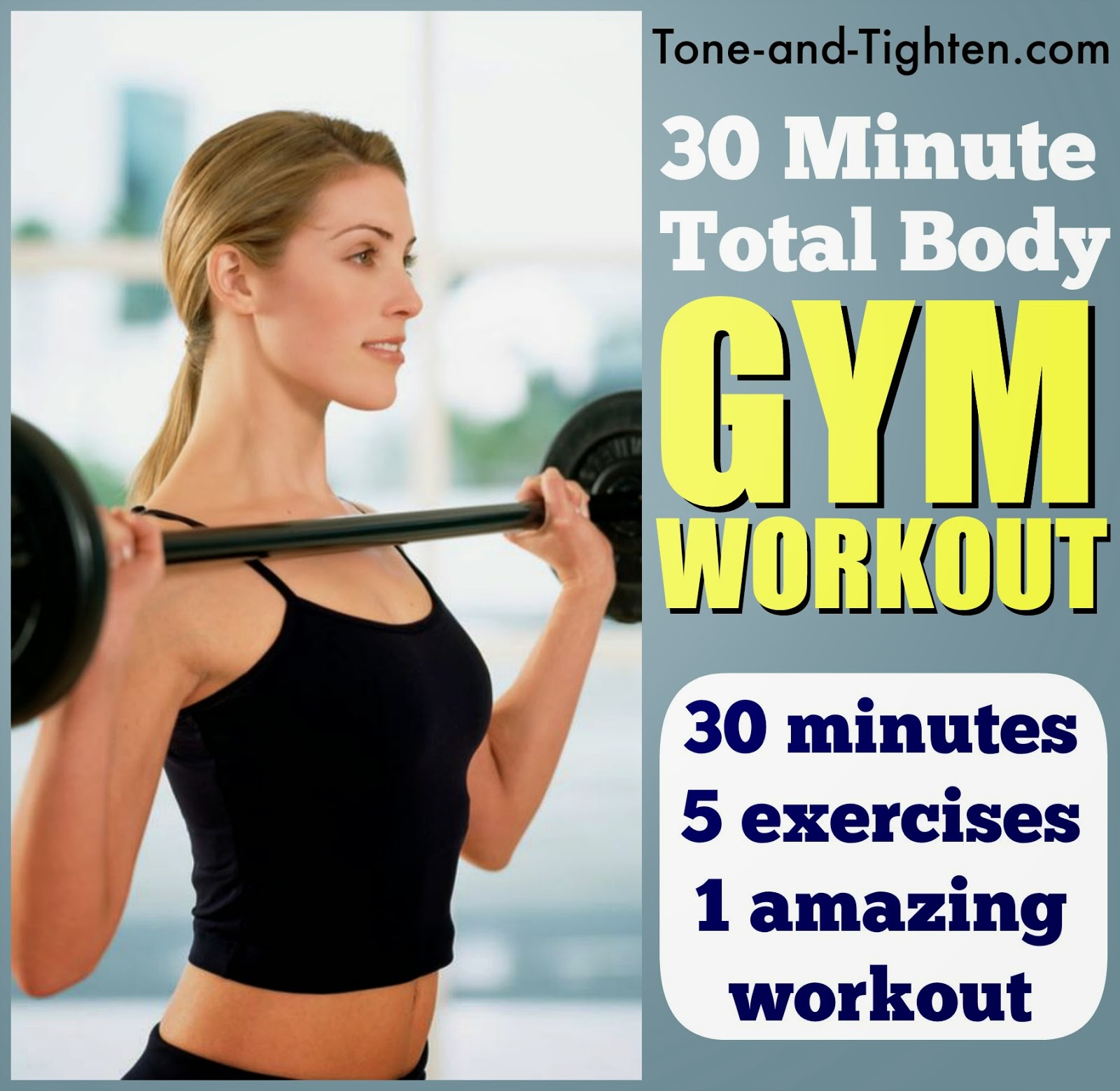 Let's face it – you're short on time. 
If you're anything like me there are days when you feel fortunate just to get in the shower, let alone get to the gym! Today's post is dedicated to you, my friend! For those days when you're big on fitness but short on time here is my go-to gym workout for an awesome total body shred that will leave you feeling like you've spent a whole hour at the gym!
…