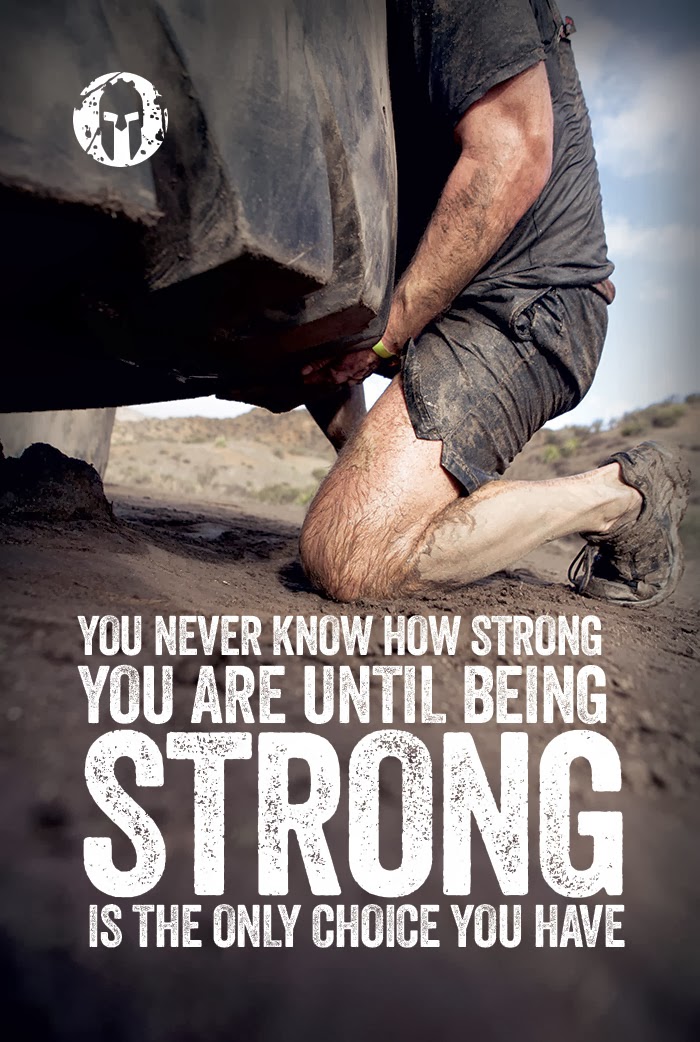 Hey everyone! I'm stoked to announce that I've teamed up with the Reebok Spartan Race to give away one free entrance into any one of their races during the 2014 season (continental US)!

What exactly is a Spartan Race? Well you've heard of trail races. You've heard of mud races. And you've heard of obstacle courses… Now combine all three! You'll encounter everything from rope climbs and climbing walls to mud pits and barbed-wire crawls. According to the Spartan Race website: "Our goal is simple… to get you off your couch, throw you in the mud and trails, and feed you one tough endurance event day that will be the adrenaline rush of your life."
There are three different race options:
The Spartan Sprint is a 5K race comprised of mud runs, 15+ obstacles, and trail runs that "99.9% of all people will finish".
The Super Spartan takes things to the next level with 8 miles and 20 obstacles throughout the trail running and mud dashing.
Finally, the Spartan Beast starts to just get crazy with a nasty 12 mile (16k) course and 25 obstacles to prove your true toughness.
These amazing races take place all over the world! There's one coming your way this year – click here for a complete listing of events scheduled to take place in 2014! (Please note- the giveaway on T&T is valid for one race entrance in the continental United States only. Sorry to all our international readers. What's up with that?! I know, I know… I'm working on it!)
3 easy ways to enter for your chance to win – "Like" Tone and Tighten on Facebook, "Follow" Tone and Tighten on Twitter, and/or leave me a comment on this post down below. Please use the following widget for all entries. Winner will be announced Monday, February 3.
As always, should you have any questions for me I can always be reached at
toneandtightenfitness@gmail.com
Make it happen,
Jared

To view the rest of this post, be sure to head over to www.tone-and-tighten.com.
Have a great day!
Jared