Workouts, healthy recipes, motivation, tips, and advice all right to your inbox! CLICK HERE to subscribe to our email list and get our FREE "Beginner's Guide To Weight Loss" ebook!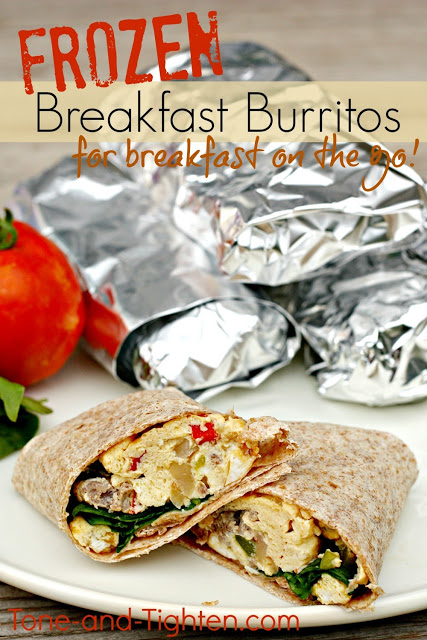 Did you know that 31 million Americans skip breakfast everyday?
And more men than women choose not to eat this morning meal 
(the best meal, in my humble opinion!). 
For many, the excuse for not eating breakfast during the busy week is that they just don't have time.
Well, I am here to solve all your problems!
[Okay, maybe not all your problems, but at least your lack-of-time-for-breakfast problems.]
Take 30 minutes one night and whip up these breakfast burritos and you will have more than enough to last you for the entire week. Plus, they are loaded with good food that will keep you energized throughout the morning.
…