7 Days of awesome at-home workouts and delicious dinner recipes – delivered daily right to your inbox!
Sign up for our all-now "7-Day Home Workout and Recipe Plan" by clicking RIGHT HERE!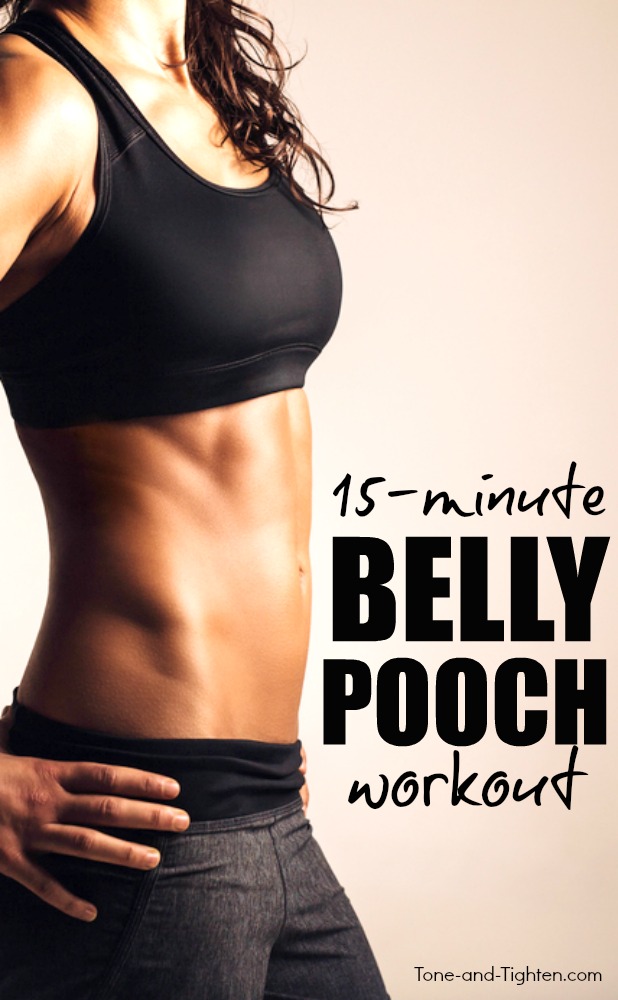 Six of the best exercises to tone and tighten your belly pooch!
Hey everyone! Jared here.
You know – some of my favorited workouts on Tone and Tighten I think up in direct response to viewer emails. Lately I've been getting quite a few asking for exercises to "tighten up my belly pooch" or to "get rid of my mom tummy." These emails are referring to your lower abs area, specifically between your belly button and your pelvis bone. Oftentimes these lower abs are the first to go and the hardest to get back.
However, today you're in luck! I've got a workout for you that is going to give you a big push in the right direction. Eliminate tummy "pooch" forever with the following at-home workout!…