Never miss a single workout, healthy recipe, tip, or advice from Tone and Tighten!
Subscribe to our email list using the red bar above!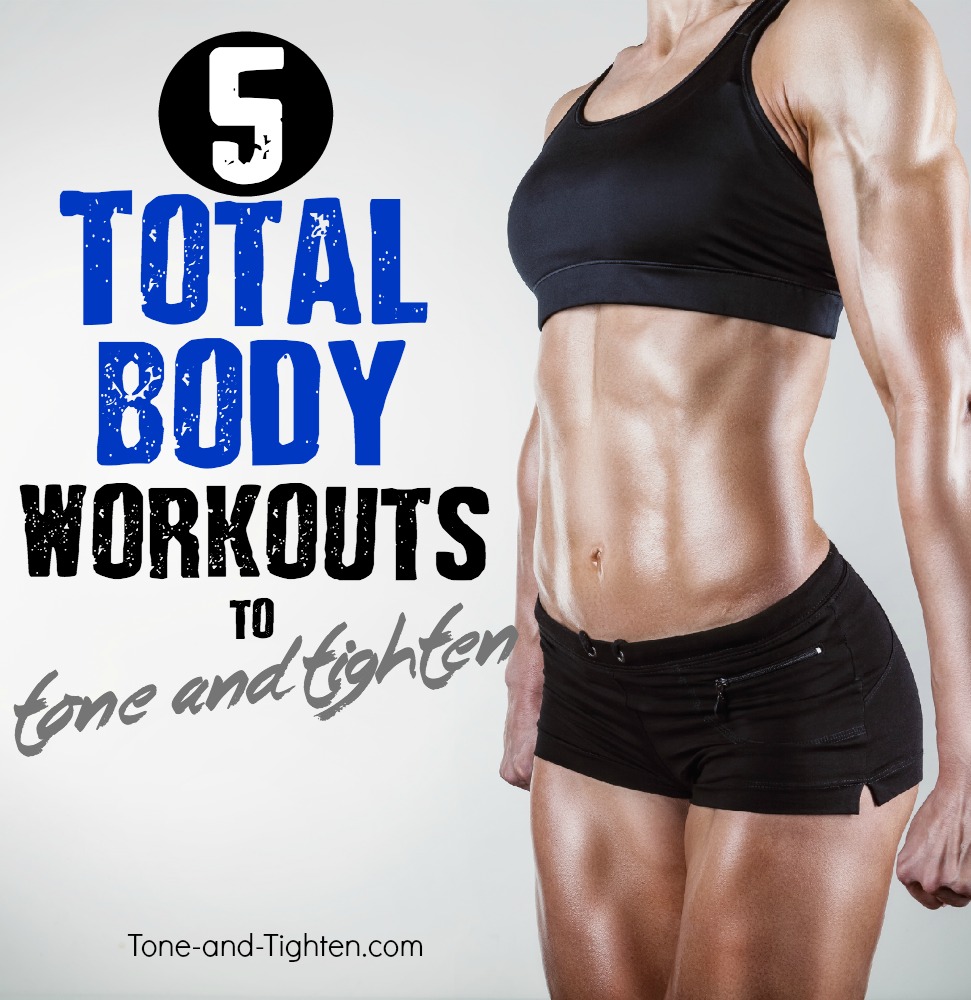 Hey everyone! And welcome to another week here on Tone-and-Tighten.com! I hope your Thanksgiving holiday was amazing and filled with memories you will cherish for forever. For now, though – back to the grind!
As I was thinking about this upcoming week and what I wanted to accomplish with my workouts, I decided I wanted to throw down some workouts that burned a ton of calories, that I could do at home, and that were head-to-toe burners ( I admit I wasn't quite as diligent as I wanted to be over the long weekend – stupid head cold!). So for our "Weekly Workout Plan" this week I've got 5 of my favorite at-home total-body workouts! These are the perfect answer for anyone needing to move as much as I do right now… let's do this! …